Last Updated On 09 October,2016 06:44 pm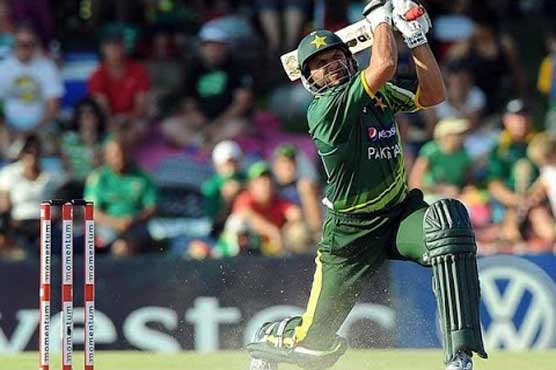 'Boom Boom' opened a new Pandora's Box, says former Pakistan captain Javed was money-hungry
LAHORE: (Dunya News) – Former Pakistan captain Shahid Afridi has on Sunday opened a new Pandora's Box, alleging another former Pakistan great Javed Miandad of being money-hungry, reported Dunya News.
Holding a press conference, Shahid Afridi said that Javed Miandad was one of the greatest players and shouldn't be saying petty things. He said that this was the only difference between Miandad and former Pakistan legend Imran Khan.
Talking about the farewell match, Afridi said that he didn't care whether he'd be played the farewell match or not. "Allah has given me respect and it can't be taken away whether I play the farewell match or not", he said.
Reacting to Afridi's statement, Miandad said that he could testify Afridi had sold out matches. "These people are fixers", he said. He added that Afridi's market was no more and nobody cared about him anymore. "The world knows me as well as Afridi".
Javed said that Afridi was like a kid to him, and added that Imran Khan had always praised him. He added that Afridi could have made it to the team, had he performed. "His attitude towards the seniors is beyond comprehension. Now the people will decide whether Afridi should be selected for the team or not", he said.