The day Pakistan became World T20 Champions at Lords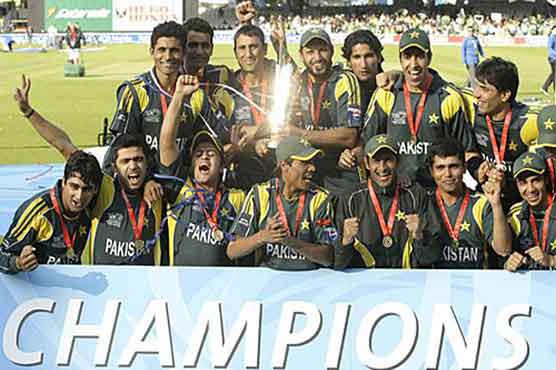 Pakistan defeated Sri Lanka on 21 June 2009 to win the World T20 title in England
2009 did not start too well for Pakistan Cricket Team, in fact whole nation, as Sri Lankan Cricket Team was attacked in Lahore. Few Sri Lankan players and Pakistani officials suffered injuries in the attack and it was surely one of the most unfortunate incidents of sports world.
Yet only 3 months later, both teams faced each other in the final of biggest event of the year. Pakistan was up against unbeaten Sri Lankan team in final of World T20 and chased first big title after 1992 World Cup.
Pakistan had lost their opening match of the competition against hosts England and could have been knocked out in the first round. They managed to go through to Super 8s and were beaten by Sri Lanka in the first game of next stage. Things were not looking so good against New Zealand but Umar Gul delivered a magical spell of 5/6 to turn things around for Pakistan.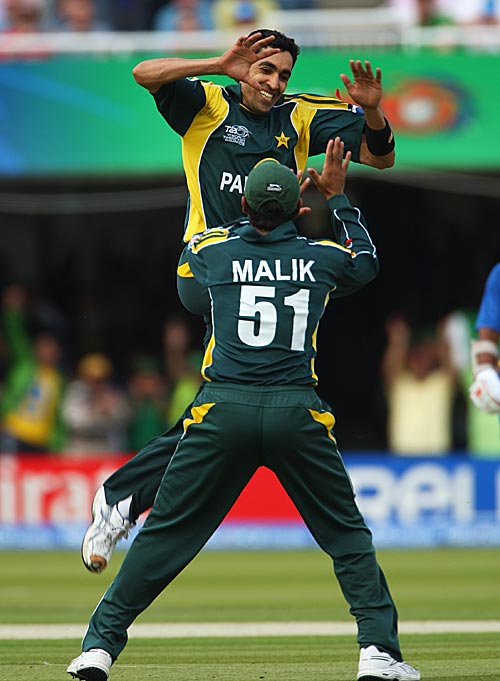 Pakistan defeated New Zealand and Ireland to reach semifinal and faced South Africa, who had won 5 out of 5 games in competition. Shahid Afridi's 51 runs and Muhammad Amir, Saeed Ajmal and Afridi's bowling spells were enough to secure a 7-runs win for Pakistan and send them to final.
Sri Lanka had earlier beaten Pakistan and had won 6 out of 6 games in competition. Tillakaratne Dilshan, Kumar Sangakkara, Sanath Jayasuriya and Mahela Jayawardene were ripping apart all bowling attacks whereas Muttiah Muralitharan and Lasith Malinga were running through all batting line-ups.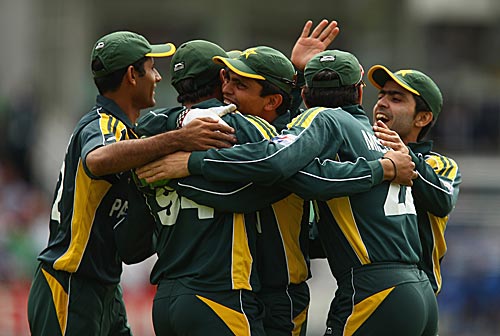 17-year-old Amir was given new ball by Younis Khan in first over of final against top scorer of tournament, Dilshan. Amir definitely had a plan and bowled 4 bouncers against the batsman. Dilshan tried to go after the teenager and was frustrated, which resulted in a top edge off the fifth ball, resulting in his dismissal.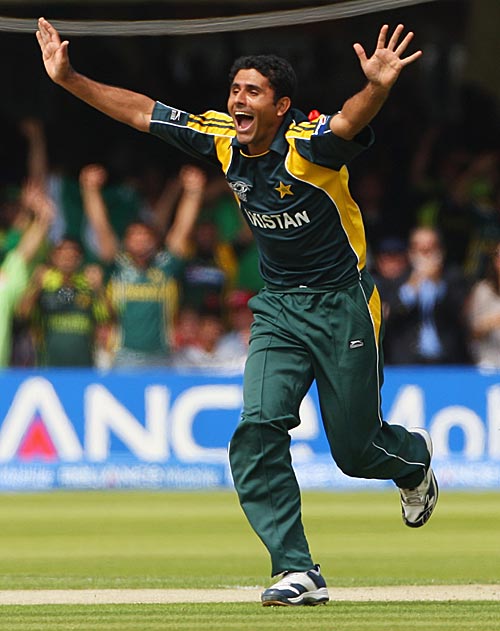 Abdul Razzaq took three key wickets of Jayasuriya, Jehan Mubarak, Jayawardene and soon Sri Lanka were struggling at 32/4. Kumara Sangakkara tried to steady the ship and played a great knock under pressure as he managed to take his side to a respectable total of 138/6 in 20 overs. He remained not out on 64 runs.
Pakistani openers Kamran Akmal and Shahzaib Hasan got off to a steady start as former had attacking approach whereas latter rotated the strike. Akmal hit a couple of sixes and scored 37 runs before he was stumped in the eighth over, as Jayasuriya deceived him with his delivery. Two overs later Pakistan was under pressure as Shahzaib Hasan was also dismissed while going after Muralitharan's delivery and top edged it.
That brought experienced duo of Shahid Afridi and Shoaib Malik on the crease, as Pakistan needed 76 runs off 65 balls at that stage. Afridi played the most sensible innings of his 20-years career and rotated the strike regularly. He went after loose balls and made sure that required rate did not go above 8 runs per over.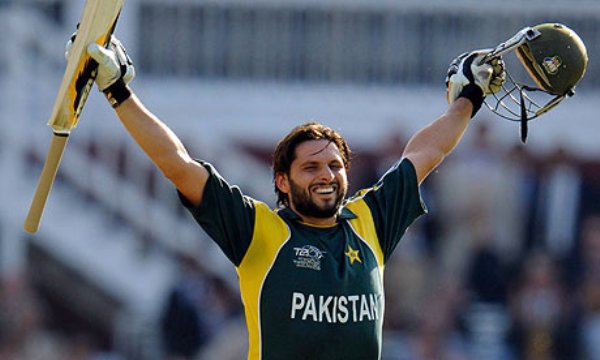 Afridi scored 54 runs off 40 balls and Malik supported him with 24 runs off 22 balls to take Pakistan over the line in second last over. At the end when Pakistan needed 1 run, it was leg bye which brought Afridi in his signature pose. Pakistani flags were being waved all over the stadium and Pakistani players bowed down to offer ''Sajda'' as Pakistan had conquered the Lords stadium.