Anti-electricity theft drive results in saving Rs55bn so far: Langiral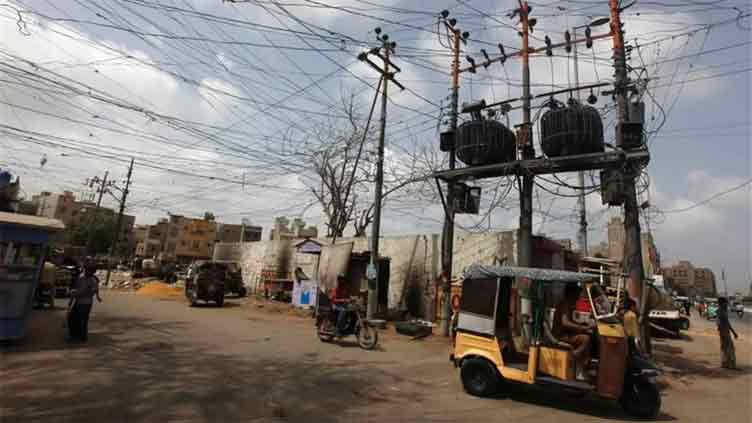 Business
Power secretary says the trend will further decline amid less demand in winter and govt action
ISLAMBAD (News Desk) – A massive amount of Rs55 billion has so far been saved in less than 73 days during the ongoing crackdown on electricity theft, says Power Secretary Rashid Langrial, as the government is trying its best to reduce fiscal deficit and improve the working of energy sector while also dealing with circular debt – the most serious challenge faced by not only the power companies but also those involved in marketing the gas.
Langiral revealed these figures Tuesday morning in a message posted on X, formerly known as Twitter, which, according to him, were updated till yesterday [Monday].
Have affected additional saving of PKR 55 Billion as of yesterday i.e. in less than 73 days

46 billion from 7th of September till 31st of October and PKR 9 billion in November so far.

November data includes detection charges and arrears recovery but does not include… pic.twitter.com/EOm2KZCBYd

— Rashid Langrial (@Rashidlangrial) November 21, 2023
Of these Rs55bn, Langiral says, Rs46bn had been saved from September 9 – when the drive against power theft was launched – till October 31, while the remaining amount of Rs9bn is from the current month [till November 20].
However, he also explained that the November data included detection charges and arrears recovery but not the financial impact of theft reduction, meaning that the figures for the current month are provisional.
As far as the top performers among the distribution companies are concerned, the Lahore Electric Supply Company (Lesco) leads with Rs10bn, followed by Rs9bn in the case of Pesco.
"In the process, we have arrested 29,541 delinquent consumers and 20 employees," Langrial said, adding that another 272 employees, including officers, had so far been suspended and they were also able to raise detection charges of over Rs5bn.
Explaining the reasons behind the variance in power theft practice for different regions [Discos], he cited weather pattern and socioeconomic structures. "Most of the theft variance in large swathes of Indus plain is associated with cooling load and local sense of impunity."
The power secretary noted that the consumers would be less inclined towards electricity theft in the coming months due to the winter season, as the incentive for doing so wasn't very high amid the ongoing campaign.