ECC forms committee to control inflation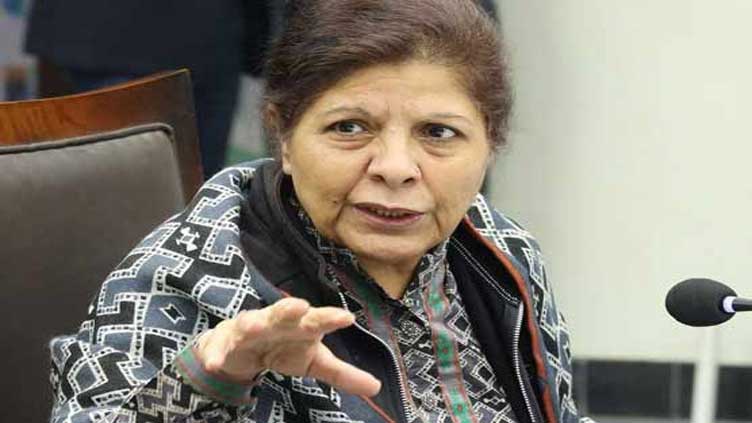 Business
Approval granted for release of IMT Spectrum to improve next generation mobile broadband services
ISLAMABAD (Dunya News) – Economic Coordination Committee (ECC) in its meeting, chaired by Caretaker Finance Minister Dr Shamshad Akhtar, has established a group comprising four federal secretaries to control the inflation.
According to Ministry of Finance, secretary planning, secretary industry production, secretary commerce and secretary food security would be members of the committee. The committee will furnish its report on how to control inflation and demand and supply of daily-use items.
A declaration issued by finance ministry said approval was granted for release of IMT Spectrum to improve the next generation mobile broadband services. Permission was also given for formation of a committee to issue unsold IMT spectrum. The committee also gave in-principle approval to rename Tuwairqi Steel Mills as National Steel Complex.
Finance ministry said the sanction was accorded for energy ministry to continue supplying gas to all fertilizer plants. To determine the gas tariff being supplied to fertilizers plants, an inter-ministerial committee was set up.
The meeting was attended by officials from finance ministry, planning, commerce, food security, energy and industries production.
Also Read: Pakistan's inflation rises to 31.4pc amid high energy prices
Pakistan's inflation rate rose to 31.4 percent year-on-year in September from 27.4 percent in August, statistics bureau data showed on Monday, as the nation reels from high fuel and energy prices. The country is embarking on a tricky path to economic recovery under a caretaker government after a $3 billion loan programme approved by the International Monetary Fund in July averted a sovereign debt default, but with conditions that complicated efforts to rein in inflation.
On a month-on-month basis, inflation climbed 2% in September, compared to an increase of 1.7 percent in August