Repeated power tariff hikes fail to bring down Pakistan's circular debt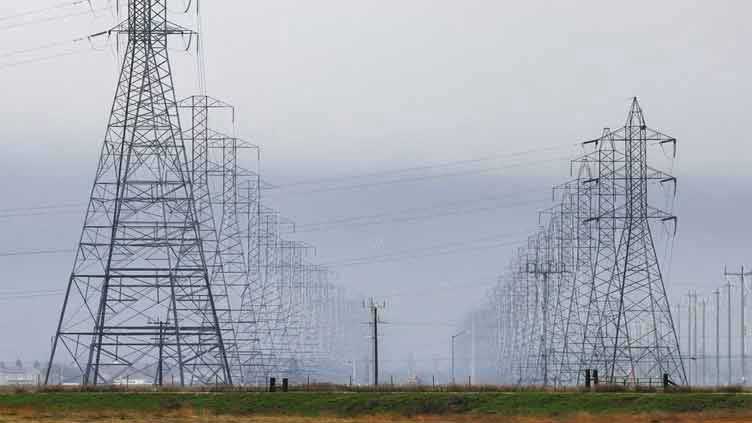 Business
Nepra notifies flat Rs3.28 per unit additional quarterly tariff adjustment
ISLAMABAD (Web Desk) - Despite repeated tariff hikes on monthly, quarterly and annual basis, the circular debt of the country's power sector is increasing continuously.
The government has taken a strategic step towards billing in the consumer tariffs capacity charges payable to power producers.
The National Electric Power Regulatory Authority (Nepra) had notified on Monday a flat Rs3.28 per unit additional quarterly tariff adjustment (QTA) in electricity bills for all consumer categories (exempting lifeline consumers) and companies including (Karachi-Electric) for October to March 2024.
It will generate Rs200bn revenue including Rs136bn on account of additional cash flows to 10 ex-Wapda distribution companies (Discos), in addition to 18pc GST.
The Power Division has posted on its website a circular debt report for the period ending June 30, showing liabilities towards Independent Power Producers (IPPs) at Rs1.434 trillion with total circular debt at Rs2.31tr.
The report said payables to IPPs grew by Rs83bn and total circular debt by Rs57bn in FY23 as compared to the previous fiscal year. The payables to public sector generation companies also went up by Rs10bn to Rs111bn.
Also Read: Pakistan's power sector circular debt increases to Rs2.646tr
The power sector's circular debt jumped by Rs393 billion during the July-May 2023 to Rs2.646 trillion – representing an 18 per cent increase – despite the government's successful efforts to reduce trade deficit by curbing imports of expensive fuel. Earlier by the end of fiscal year 2021-22, the amount stood at Rs2.253tr which was a result of Rs27bn decline, as the inefficiencies in power generation and distribution continue to haunt the country.
According to the Power Division data, payables to the power producers surged by Rs420 billion to Rs1.771 trillion and to the state-owned generation companies (Gencos) by Rs9bn Rs110bn. However, the share of Power Holding Limited (PHL) in the circular debt was down by Rs35bn to Rs765bn.
The figures come as the International Monetary Fund (IMF) is pressing hard to ensure reforms in the energy sector through steps like hike in power tariff and ending subsidies.