Majority of state-owned enterprises fail to deliver: Dr Shamshad Akhtar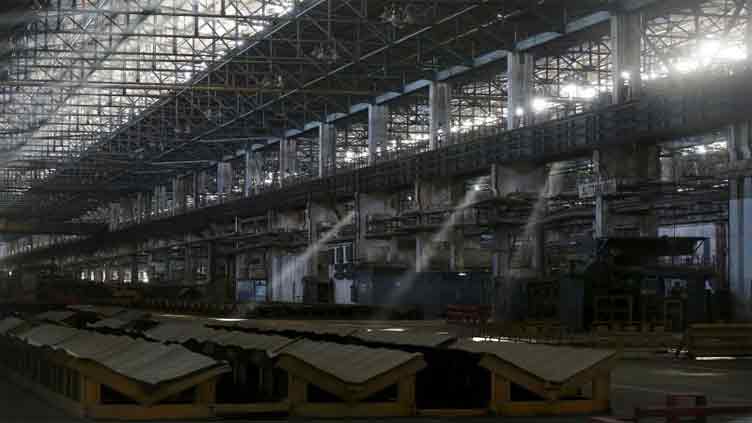 Business
Says govt to keep control of strategic SOEs, remaining ones would be restructured or privatised
ISLAMABAD (Web Desk) – Caretaker Finance Minister Dr Shamshad Akhtar on Thursday said most of the state-owned enterprises (SOEs) had failed to provide the services and the losses faced by these entities currently stood at Rs500 billion annually.
The minister said the government would keep the control of strategic SOEs while the remaining ones were either to be restructured or privatised as she revealed that a policy draft had been prepared on the issue of SOEs and added that more consultation would be held to improve the document.
She added that the SOEs would have to take measures at operational level to improve their working as mismanagement had resulted in an increase in their losses – the remarks that reflect the financial crunch Islamabad is facing amid a depreciating rupee and the inability to widen tax base for enhancing revenue collection.
Read more: Ethiopian Airlines and PIA: A tale of two Third World state-owned entities
The statement comes as the International Monetary Fund (IMF) is pressing hard to force Islamabad to dispose of departments through privatisation to reduce fiscal deficit as the federal government has been doling out hundreds of billions of rupees each year to rescue them.
Last month, the IMF representative in Pakistan said that the reform process to which the government had agreed required the country to keep all state-owned enterprises (SOEs) under finance ministry oversight.
"Following through on the previously agreed 2021 triage reform process, and other governance and private sector reforms, is important to durably attract foreign investment," the IMF's Esther Perez Ruiz said in a statement to Reuters.
In a related development, Caretaker Prime Minister Anwaarul Haq Kakar had directed Fawad Hasan Fawad last week to oversee and complete the process of privatizing the Pakistan International Airlines (PIA) on a fast-track basis.
Fawad was recently inducted in the caretaker setup and assigned portfolio of privatization – a task that has remained difficult for governments in the past due to political consideration and judicial activism.
Addressing a press conference in Islamabad, Dr Akhtar said the government would intervene in the SOEs when and if required. However, any intervention on ad hoc basis won't be allowed, she stressed.
She cited the example of appointing incompetent persons of these enterprises' boards of directors and said various governments in the past had restructured them.
Dr Akhtar said the government was taking steps to revitalize national economy and encouraging the profitable SOEs, adding that the finance ministry would help in dealing with the financial losses.
Highlighting the role these SOEs have played in the development of Pakistan, she said the government had prepared listed of ten best performing entities and an equal number of loss-making organisations.
Explaining some other salient features of the draft policy, Dr Akhtar said a mechanism would be developed for ascertaining the losses being suffered by these institutions.
Independent members would be inducted into the SOEs boards, she said, adding that the government was also going to get cabinet approval for exemptions from PPRA (Public Procurement Regulatory Authority) rules if required.

It's developing story. Details to follow