Fruits of diversifying the economy: United Arab Emirates sees its total revenue surge 32pc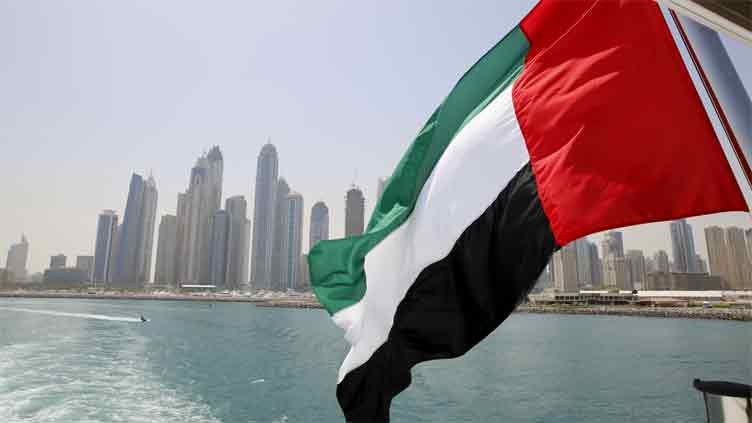 Business
Surplus in first nine months hit $46bn
DUBAI (Reuters/Web Desk) – The United Arab Emirates (UAE) saw revenue increase 31.8 per cent in revenue in 2022, its finance minister said on Sunday, supporting an overall fiscal surplus last year.
One of the Gulf's most diversified economies, the UAE has been developing its non-oil sectors, focusing on areas such as trade, tourism, manufacturing and logistics and financial services.
Read more: Is there any lesson to learn from Saudi Arabia?
Spending increased 6.1pc in 2022 on the year to stand at about 427 billion dirhams ($116bn), state news agency WAM said, citing the finance minister, Sheikh Maktoum bin Mohammed bin Rashid Al Maktoum.
"Despite the increase in revenues, the UAE has maintained a cautious and rational spending policy," it said, adding that the surplus would allow for stronger fiscal buffers to mitigate potential financial risks.
It gave no figure for the full-year fiscal surplus but in May the central bank said the surplus hit $46bn in the first nine months of 2022, supported by strong oil and non-oil revenue growth as well as high oil prices.
Growth in acquisitions of non-financial assets doubled, up 94.5pc in 2022 on the year.
Read more: FDI shrinks globally but is up 10pc to $23bn in UAE during 2022: UN report
In July, the United Nations Conference on Trade and Development (UNCTAD) had said in a report that foreign direct investment (FDI) flows into the United Arab Emirates rose 10pc in 2022 from the previous year to a record $23 billion despite the fact that the FDI fell 12pc globally in the year – again showing the strength of the Gulf State's economic strength.
The efforts made to diversify the country's economy can best be gauged by the fact that it has set up a federal entity to regulate gaming as Ras Al Khaimah, one of the UAE's seven emirates, is set to open a roughly $3.9bn Wynn Resort featuring a casino.
Read more: Welcome to Ras Al Khaimah: UAE sets up gaming regulator, led by US industry veterans
The moves to allow gambling are against a backdrop of intensifying economic competition in the Gulf, especially with Saudi Arabia. The UAE has introduced a raft of liberal legal reforms as it tries to maintain its edge as the region's trade, tourism and financial hub.