Transporters increase fares by 20pc after spike in fuel prices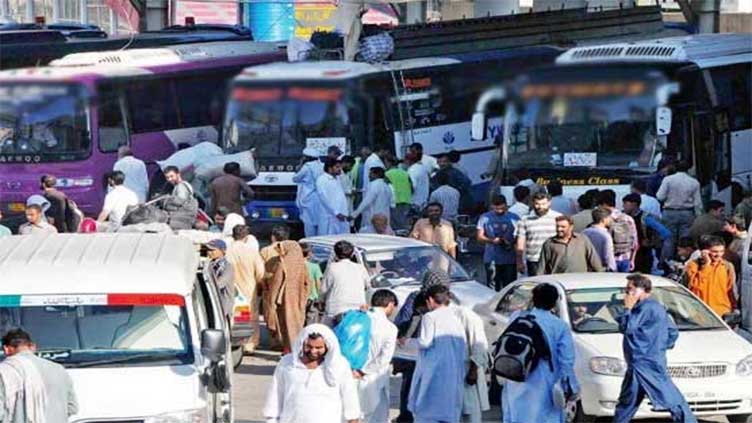 Business
Transporters increase fares by 20pc after spike in fuel prices
LAHORE (Dunya News) – After the increase in the prices of petroleum products, the transporters also enhanced the fares exorbitantly.
The fares were increased by 15 to 20 percent by the transporters. The fares for other cities from Lahore have been increased by Rs300 to Rs400 and from Lahore to Karachi the fare has increased from Rs6,600 to Rs7,000.
The fare from Rawalpindi to other cities has been increased from Rs2,000 to Rs2,200.
Similarly, the fare of Quetta has increased from Rs4400 to Rs4650 while the rent of Murree increased from Rs2,400 to Rs2,650.
Earlier, people used to go happily on public transport, now the journey of public transport is also out of the reach of the common people.