Extreme weather events in Pakistan: WMO says climate change effects rising in Asia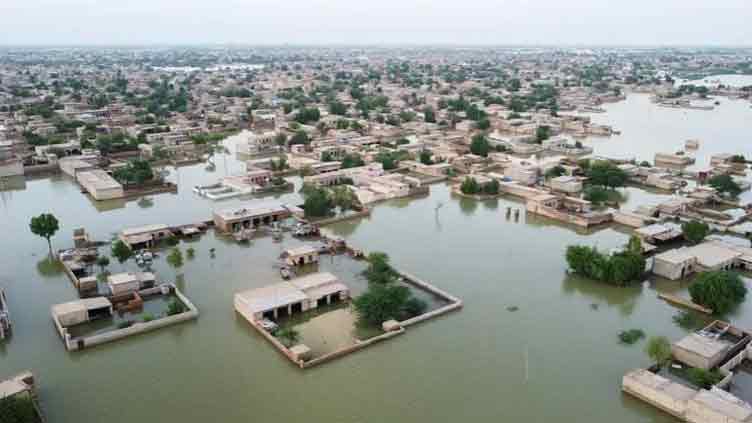 Business
Says the continent is world's most disaster-impacted region
GENEVA/LAHORE (Web Desk/Reuters) – In recent years, Pakistan has experienced extreme weather events – from the earlier drought in Balochistan to the devastating floods last year, which also badly Sindh and parts southern Punjab.
During the current season too, Lahore received record-breaking rains on two different days as the country is witnessed increased number of extreme weather events where the rain intensity has increased – pouring rain in a short span of time.
Read more: Food security? Global rice market set for govt deals as India's ban curbs supplies
And on Thursday, the World Meteorological Organization said extreme weather events ranging from droughts to large-scale floods and other effects of climate change were on the rise in Asia and bound to affect food security and the continent's ecosystems.
In a latest report, WMO said Asia was the world's most disaster-impacted region, with 81 weather, climate and water-related disasters recorded last year, the majority of which were floods and storms.
It said these calamities had directly affected more than 50 million people and caused more than 5,000 deaths.
These included floods from record monsoon rains in Pakistan and glacial melt that killed more than 1,500 people, inundating swathes of the country and washing away homes and transportation infrastructure.
Read more: Pakistan too at risk as Himalayan glaciers on track to lose up to 75pc of ice by 2100: report
China, in turn, suffered drought, which affected the power supply and the availability of water.
The WMO report also highlighted that most glaciers the High-Mountain Asia region had loss significant mass as a result of warm and dry conditions in 2022.
"This will have major implications for future food and water security and ecosystems," said WMO Secretary-General Petteri Taalas.
ECONOMIC LOSSES
Pakistan is a victim of climate change with erratic or less rains, increase in summers duration and intensity, as well as reduced snowfall that are causing a plethora of problems – from disturbing the crop pattern, to floods and melting of glaciers.
Read more: Inflation and interest rates: El Nino will brew up potent new economic storm
The last year's floods alone caused a loss of over $30 billion dollars, which means the country is still reeling from its effects due to the loss suffered by the agriculture, multiplying the negative effects of inflation and food insecurity.
In addition to that, Pakistan needs to spend for rehabilitating the millions of people who have lost everything – their homes, their livelihood – while the infrastructure destroyed not only during the previous monsoon season but also these repeated extreme weather events also a proving a burden for the state.
Pakistan already lacks basic infrastructure and is currently going through the worst economic crisis of history amid the record inflation that has crippled the lives of many.
It can't afford climate change effects that are a persistent threat which is going to disrupt everything, resulting in migration, reduced agri production and water scarcity.