Hammad, Asad reject budget for FY24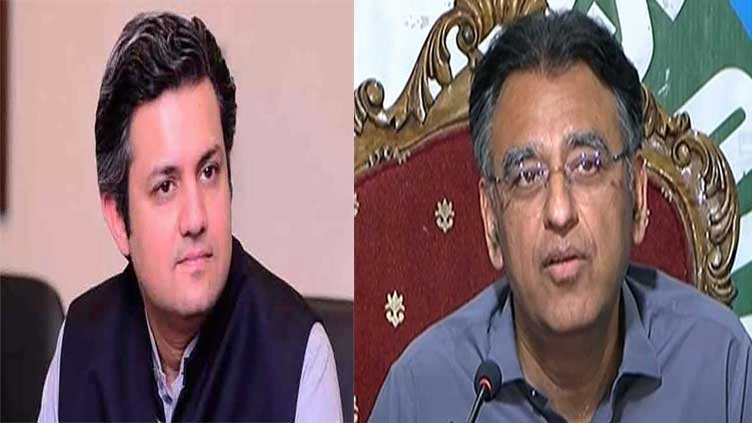 Business
AML Sheikh Rashid, Taimur Jhagra also criticise budget
(Web Desk) – Pakistan's federal budget for the fiscal year 2023-24 on Friday came under criticism from Hammad Azhar, a member of the Pakistan Tehreek-e-Insaf (PTI) economic team.
Finance Minister Ishaq Dar on Friday presented an Rs14.46 trillion tax-free budget for the fiscal year 2023-24.
Azhar dismissed the targets set by the Pakistan Democratic Movement (PDM)-led government in the budget saying them as "artificial and not realistic".
He claimed that economic growth, tax collection, inflation rate, imports and remittance targets were not grounded in reality and there was a discrepancy of one thousand billion rupees in the budget's amounts for interest payments and non-tax revenue. Azhar further added that the incumbent finance minister failed to offer any plan to reduce inflation or save the sinking economy.
Former finance minister Asad Umar cited government statistics indicating a sharp decline in GDP growth from 6.1% to 0.3% this year. He pointed out that this marked Pakistan's largest growth reduction since 1971 and coupled with its highest inflation levels in history, is causing a catastrophic economic collapse. Umar considered it was time to reassess, reset and revive the system.
Meanwhile, Taimur Khan Jhagra, the former finance minister of Khyber Pakhtunkhwa, criticised the federal budget. He discussed PTI's ambition to provide every Pakistani with a health card, which faced opposition from PDM throughout the year and was blocked multiple times in Punjab and KP.
Awami Muslim League (AML) chief Sheikh Rashid Ahmed also criticised the budget saying that the PDM rulers failed to achieve targets. He said that inflation was on the rise despite the fall in international prices of commodities.