German economic growth to remain muted in near term - IMF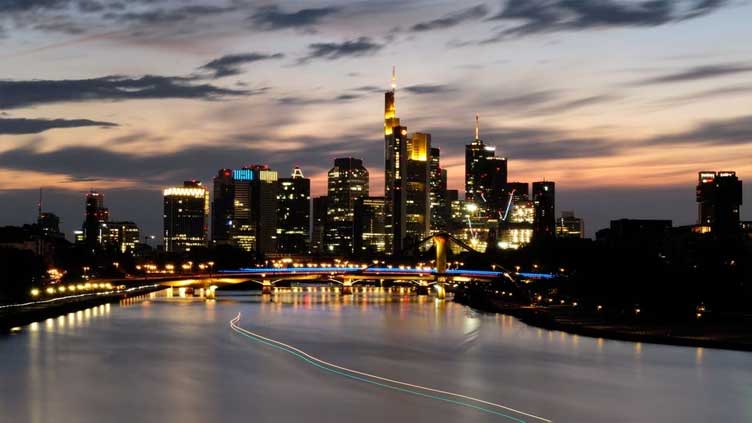 Business
German economic growth to remain muted in near term - IMF
BERLIN (Reuters) - The German economy has shown resilience over the last year thanks to a strong policy response and a mild winter, but economic growth will remain muted in the near term, the International Monetary Fund (IMF) said on Tuesday.
Tighter financial conditions and the energy price shock have begun to weigh on near-term growth, the IMF warned in its country report for Germany.
It forecast growth in Germany's gross domestic product (GDP) to stay near zero in 2023, before gradually strengthening to between 1% and 2% in the period of 2024 to 2026.
Over the longer term, average GDP growth is expected to fall back below 1% as the population ages and with no significant accelerations in productivity or labour supply foreseen.
Although headline inflation is falling steadily, core inflation is proving stickier, according to the report. "A top priority in the near term is thus to support disinflation with a moderate tightening of the fiscal instance in 2023," it said.
Over the medium term, Germany may need to create more fiscal room for investment in its future, the IMF said. It expects Germany's deficit to narrow to around 0.5% of GDP by 2027 as energy relief measures are phased out.
The debt brake, anchored in the German constitution, limits the budget deficit to 0.35% of GDP. The German parliament suspended the debt brake between 2020 and 2022 to allow for extra spending in response to the COVID-19 pandemic and the effects of the war in Ukraine.
Germany created multiple extrabudgetary funds totalling about 9% of GDP during those years.
Even without the debt brake in effect, this spending does count towards the general government deficit as measured under EU statistical standards.
"Germany should consider adjusting the debt-brake rule to better align it with EU fiscal rules and lessen reliance on extrabudgetary funds," the IMF said.
The organization suggests increasing the annual deficit limit by 1 percentage point of GDP, to be more "realistic" regarding the country's medium-term spending needs.
The IMF warned that uncertainty is high and risks to the baseline forecasts are tilted downward.