Canada housing market upturn could delay shift to BoC rate cuts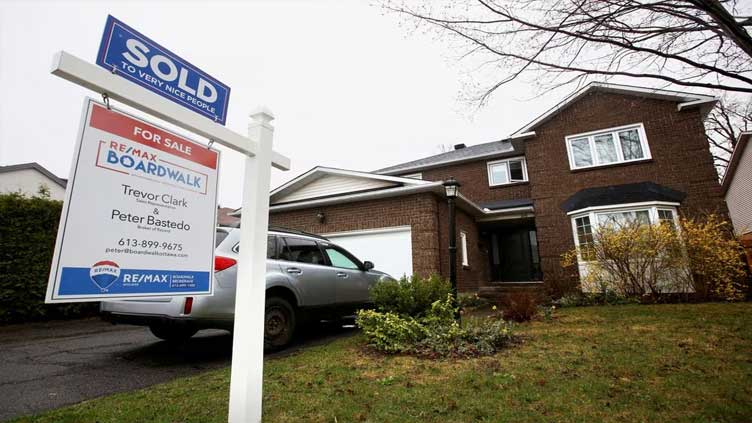 Business
Canada housing market upturn could delay shift to BoC rate cuts
TORONTO (Reuters) - Signs of recovery in Canada's housing market after a year-long slump, just as higher borrowing costs are expected to slow much of the rest of the economy, could raise inflation and delay a shift by the central bank to interest rate cuts, analysts said.
The housing market's upturn comes after the Bank of Canada paused its interest rate hiking campaign last month, leaving the benchmark rate at a 15-year high of 4.50% since January.
In addition, analysts say higher borrowing costs have so far caused less financial stress for homebuyers than they had expected, so the market has not had to accommodate a flood of supply from forced sellers.
The BoC is counting on slower economic growth to return inflation to its 2% target. A rebound in the housing market could boost activity and contribute directly to price pressures.
"The Bank of Canada at the end of the day is probably not going to be too thrilled if the housing market really starts to ramp up," said Robert Kavcic, a senior economist at BMO Capital Markets. "From a shelter cost perspective, you are going to start to see more upward push on inflation in the second half of this year."
The cost of shelter has the highest weighting in Canada's consumer price index, accounting for 30%. And, home prices tend to be highly visible, so an increase could have a pronounced impact on inflation expectations, analysts say.
The average price for a home in the Greater Toronto Area, Canada's most populous metropolitan region, rose in April on a month-over-month basis for a third straight month, while sales also moved higher. Other major markets have also shown gains.
Despite higher borrowing costs, mortgage delinquency rates have remained low for now in Canada after mortgage borrowers were put through a stress test showing they could manage if interest rates were 2 percentage points higher than the rate on their loan.
In addition, variable-rate borrowers have been sheltered from higher interest rates after lenders temporarily extended the period over which their debt is amortized, keeping their payments the same.
"One of the reasons the market has been able to stabilize so quickly is because there's just no forced selling," Kavcic said.
Things could change - Royal Bank of Canada recently warned of the risk that mortgage delinquencies rise by more than a third over the coming year.
The other worry is that stress in the U.S. regional banking sector could spill over to Canada. Clues on that front could come from the BoC's Financial System Review - an annual checkup of financial system tensions - which is due for release on Thursday.
But there are also tailwinds to support recovery, including supply shortfalls, record immigration and labor market strength, analysts said.
Wage growth could cool over the coming months, helping to lower inflation, but the Bank of Canada "is unlikely to be in a rush to cut interest rates if house prices are roaring higher again," Stephen Brown, senior Canada economist at Capital Economics, said in a note.