Weekly inflation slightly decreases in Pakistan after hitting record high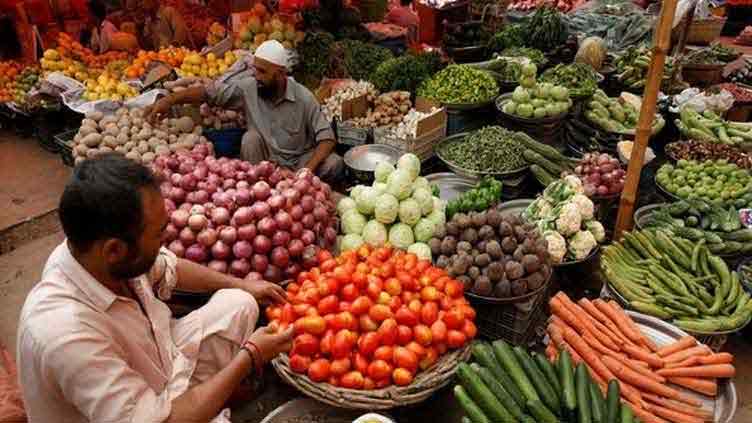 Business
Decrease was observed in the prices of food items like onion, cooking oil and others
ISLAMABAD (Dunya News) – The Pakistan Bureau of Statistics (PBS) announced on Friday weekly inflation dropped by 0.36 per cent to 45.36% on an annual basis during the ongoing week, bringing a sigh of relief for low- and middle-income consumers across the country.
The downward trend comes after the unprecedented price hike was witnessed by people in recent weeks as the inflation touched all-time high of 46.65% in previous week.
During this week, decrease was observed in the prices of food items, "Onions (15.10%), Chicken (11.96 ), Tomatoes (10.26%), Cooking Oil 5 litre (1.24%), Vegetable Ghee 1 Kg (1.07%), Vegetable Ghee 2.5 Kg (0.77%), Pulse Gram (0.42%), Pulse Moong (0.22%) and Mustard Oil (0.17%), non-food items, LPG (1.35%) and Firewood (0.35%)".
On the other hand, major increase was observed in the prices of Bananas (7.54%), Eggs (7.22%), Mutton (2.39%), Sugar (2.12%), Wheat Flour (1.91%), Tea Lipton (1.79%), Georgette & Shirting (1.32%) each, Milk Fresh (1.12%) and Beef (1.02 ).
"During the week, out of 51 items, prices of 23 (45.10%) items increased, 11 (21.57%) items decreased and 17 (33.33%) items remained stable," the PBS said in its report.