Foreign direct investment posts 40pc decline in first eight months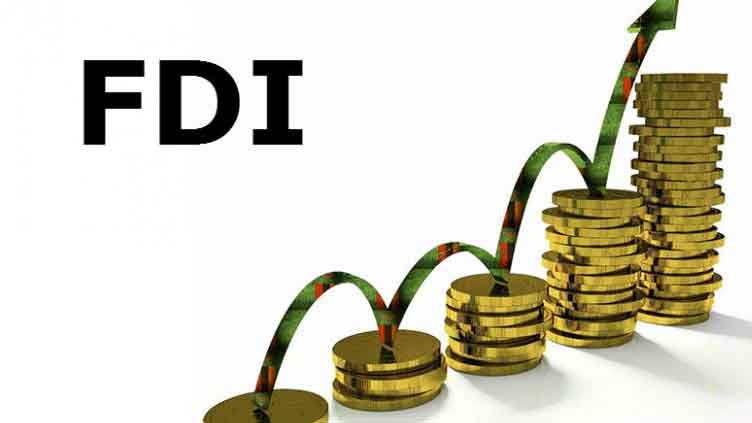 Business
Analysts blame poor economic situation and political uncertainty for low foreign investment
KARACHI: The Foreign Direct Investment (FDI) in the country plunged by 40 per cent in the first eight months of current fiscal year (FY23), data released by the State Bank of Pakistan (SBP) shows.
The country fetched $784.4 million FDI during July-Feb of FY23 compared to $1.315 billion in corresponding period of last fiscal year (FY22), showing a decline of $531 million.
Overall FDI inflows were $1.297 billion as against outflow of $512.5 million during the period under review.
Analysts blame poor economic situation and political uncertainty for low foreign investment.
The central bank's data shows that the second component of foreign investment-portfolio investment also witnessed outflows as the country's equity market is not performing well.
Portfolio investment recorded $8.4 million outflows in July-Feb of FY23 as against $315 million outflows in same period of last fiscal year.
As the country has payback Sukuk on account of foreign public investment in December last year, overall foreign investment in the country stood negative.
However, total foreign investment, including FDI, portfolio investment and foreign public investment, dropped by 112pc in 8MFY23.
Total foreign investment in the country stood negative $235 million in July-Feb of FY23 versus $1.9058 billion investment in the corresponding period of FY22, the SBP data further reveals.
China was on the top of the list since the inflow from the country was the highest with $22.7m last month. The data shows that during July-Feb FY23, the inflows of FDI from China were $222.8m, which was the highest inflow from any one country; however, the Chinese inflows were less than last year's $366m.
Other two significant inflows were from Japan ($134m) and Switzerland with $123m.