YoY: Mobile phones import dips 68pc in 8MFY23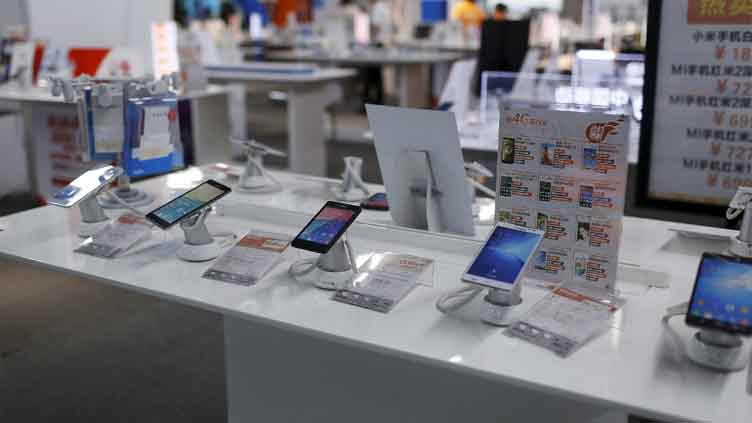 Business
On a MoM basis, mobile phone imports also registered 36.39pc negative growth
LAHORE (Web Desk) - The import of mobile phones has recorded 68 per cent decline in the first eight months of the current fiscal year on year-on-year (YoY) basis as phone sets valuing $447.855 million were imported during the period, the Pakistan Bureau of Statistics (PBS) data shows.
The import registered a decline of 68.29 per cent in (July- February) of FY23. The cell phones costing $1.412 billion were imported during the same period of FY22, the data further says.
On a month-on-month (MoM) basis, mobile phone imports registered 36.39pc negative growth and stood at $33.054m in February 2023 when compared to $51.960m in January 2023.
Mobile phone imports registered 76.73pc negative growth on a year-on-year (YoY) basis in February 2023 when compared to $142.033m during the same month of last year.
Data released by Pakistan Telecommunication Authority (PTA) reveals that local manufacturing plants have manufactured/assembled 0.87m phone handsets during January 2023 compared to 0.07m imported commercially.
As many as 21.94m phone handsets were manufactured by local plants during the calendar year 2022 against 24.66m manufactured in 2021, showing a visible decline.
The decline has been attributed to issues in imports on account of restricting opening of letter of credits (LCs).
Local plants manufactured/assembled 21.94m phone handsets during the calendar year 2022 compared to 1.53m commercially imported phones handsets.
The locally manufactured/assembled 0.87 million mobile phones handsets included 0.56 million 2G and 0.3 million smartphones.