Hedge funds whiplashed in wild March markets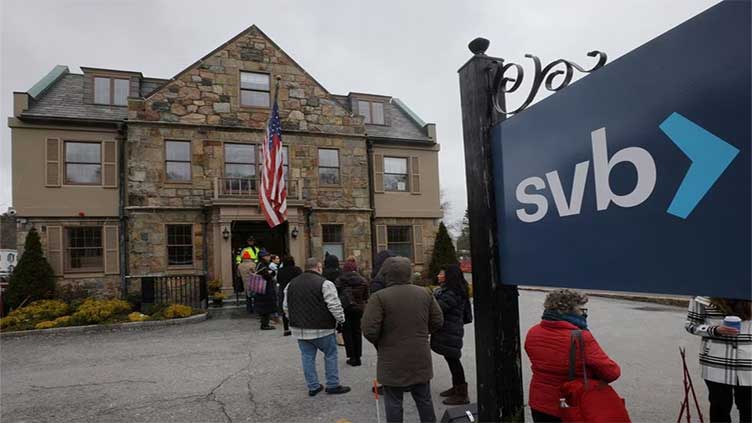 Business
Hedge funds whiplashed in wild March markets
LONDON/HONG KONG (Reuters) - Trend-following and macro hedge funds have been badly wrong-footed in a week of wild market gyrations and are selling stocks to make up for souring bets on higher interest rates, banks and traders say.
Commodity trading advisers (CTAs) - funds that try to profit by buying or selling when there is a clear direction in markets - slumped 4.3% in the three days to Monday, according to analysis from UBS.
Trend investment managers this week such as Systematica, DB Platinum Advisors and Dunn Capital Management had funds that were down 10%, 7.8% and 4.6% for the month respectively, according to bank research seen by Reuters. The companies did not immediately respond to requests for comment.
Funds that trade on macro economic factors also faced turmoil in government bond markets.
"We have seen certainly on (last) Friday and Monday capitulation trades from hedge funds, so all hedge funds have been short duration positioned and we have heard a lot of desks needed to shut down their risk," said Kaspar Hense, a senior portfolio manager at BlueBay Asset Management.
Hedge funds felt this "brutally" in Japanese markets, Hense said, where positioning from hedge funds and CTAs had been particularly "one sided" in anticipation of an end to the Bank of Japan's yield curve control policy.
British macro hedge fund manager Crispin Odey's main fund posted a minus 4.7% February performance and is down 3% so far this year, said a note from his hedge fund to clients. But the hedge fund manager remained upbeat about market conditions.
"Events like the collapse of SVB, to the extent that they dissuade the Fed from raising short rates, play into my hands," Odey said in the note, referring to the collapse last week of U.S. lender Silicon Valley Bank.
Interest rates, he warned, were too high for financial assets, but not high enough to temper inflation.
"Markets will seesaw between believing that the tightening cycle is over, to finding out that it has barely begun. This is a choice of evils and lies behind a trading market that is probably trending down," he said. Odey's fund returned over 150% in 2022, said another letter seen by Reuters.