Bank lifelines fail to stem sell-off, ECB sees no Europe contagion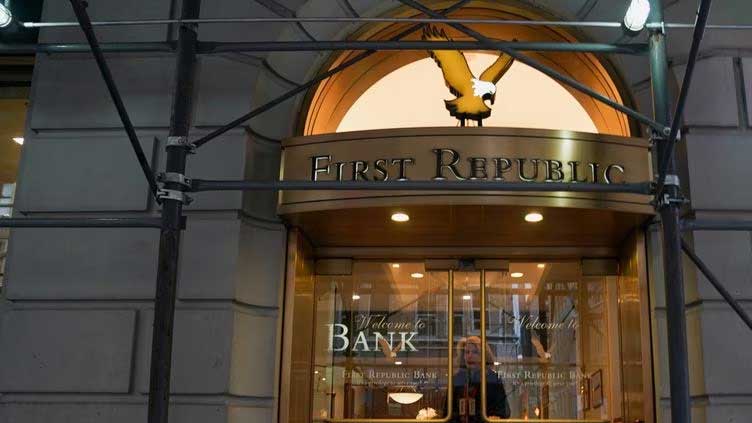 Business
Bank lifelines fail to stem sell-off, ECB sees no Europe contagion
(Reuters) - Credit Suisse and First Republic Bank shares came under renewed pressure on Friday despite multibillion-dollar support deals, while a source said European Central Bank supervisors see no contagion for euro zone banks from the turmoil.
Shortly after Credit Suisse (CSGN.S) secured an emergency central bank loan of up to $54 billion on Thursday, big U.S. banks swooped in with a $30 billion lifeline for San Francisco-based First Republic (FRC.N), which has been under scrutiny since the collapse of two other mid-size U.S. banks.
U.S. banks have sought a record $153 billion in emergency liquidity from the U.S. Federal Reserve in recent days, surpassing a previous high set during the most acute phase of the financial crisis some 15 years ago.
This reflected "funding and liquidity strains on banks, driven by weakening depositor confidence," said ratings agency Moody's, which this week downgraded its outlook on the U.S. banking system to negative.
Shares in Switzerland's second-largest bank closed down 8% on Friday, however, with Morningstar Direct saying Credit Suisse had seen more than $450 million in net outflows from its U.S. and European managed funds from March 13 to 15.
With investor confidence far from restored, analysts, investors and bankers think the loan facility has only bought Credit Suisse some time to work out what to do next.
Meanwhile, U.S. regional bank shares, including PacWest Bancorp (PACW.O), also opened sharply lower, with First Republic down around 25%.
In Washington, focus turned to greater oversight to ensure that banks - and their executives - are held accountable.
U.S. President Joe Biden - who earlier this week promised Americans that their deposits are safe - on Friday called on Congress to give regulators greater power over the banking sector, including leveraging higher fines, clawing back funds and barring officials from failed banks, a White House statement said.