Riyadh Air, Saudia to buy 78 Boeing 787s worth $37bn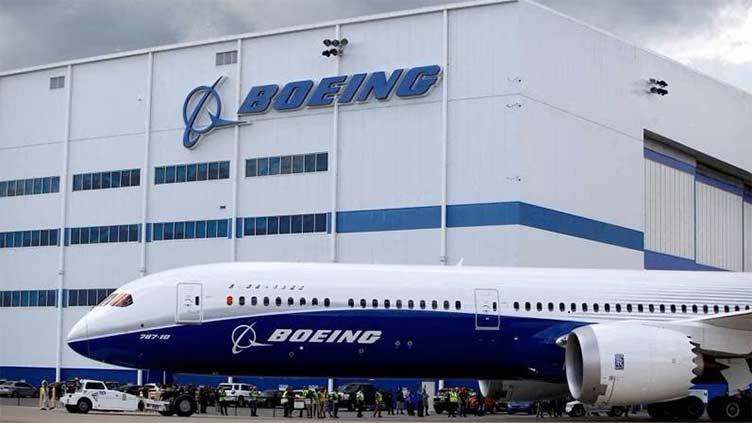 Business
The contracts are part of a blueprint for economic and social reform.
NEW YORK (Agencies) - Riyadh Air and Saudia reached agreements to purchase 78 Boeing 787 Dreamliner planes to support Saudi Arabia's expanding aviation plans, Boeing announced on Tuesday.
The order — which could reach as many as 121 planes with options — constitutes the fifth largest by commercial value in Boeing's history.
The contracts are part of "a blueprint for economic and social reform that is opening Saudi Arabia up to the world," said Reema bint Bandar Al-Saud, Saudi Arabia's ambassador to the United States. While Boeing did not provide an estimate of the total value of the order, the White House said it could reach $37 billion.
"We are particularly pleased that Boeing was able to finally conclude these deals with Saudi Arabia after years of discussions," said White House spokeswoman Karine Jean-Pierre.
"This partnership is another milestone in eight decades of cooperation between Saudi Arabia and American industry."
Boeing Chief Executive Dave Calhoun said the order showed the huge demand for widebody airplanes around the world as tourism continues to rebound, and is the latest in a series of big 787 orders.
All customers, "specifically Riyadh Air, are all built into that schedule", Calhoun said. "We have a lot of confidence that we can meet it and that was an important part of this deal."
Aim to launch flights to more than 100 destinations around the world by 2030
Riyadh Air, which is owned by Saudi Arabia's Public Investment Fund, agreed to purchase 39 Dreamliners, with options for 33 more jets. National carrier Saudia will buy 39 Dreamliners with options for 10 more.
"Vision 2030"
The new airline, Riyadh Air, "aims to launch flights to more than 100 destinations around the world by 2030," the official Saudi Press Agency (SPA) reported.
The Gulf kingdom is pursuing ambitious aviation goals as part of Crown Prince Mohammed bin Salman's wide-ranging "Vision 2030" reform agenda, including more than tripling annual traffic to 330 million passengers by the end of the decade.
It also wants to move up to five million tonnes of cargo each year.
Last November, officials announced plans for a new airport in the capital Riyadh — spanning 57 square kilometres — that is set to accommodate 120m travellers per year by 2030 and 185m travellers by 2050. The capacity of the existing Riyadh airport is around 35m travellers.
The new airline is the latest in "a huge package of projects" that will "consolidate our country's position as an international hub for aviation and a global logistics centre", Saudi transport minister Saleh Al-Jasser said on Twitter. Tony Douglas, former head of Abu Dhabi-based Etihad Airways, has been appointed CEO, SPA said.
Sunday's announcement said Riyadh Air would operate a "fleet of advanced aircraft", but did not specify how big the fleet would be or from where it would be sourced.
The kingdom's busiest international airport is currently in the Red Sea coastal city of Jeddah, where flag carrier Saudia is based. Known as the "Gateway to Makkah", the city welcomes millions of Muslims performing the Hajj and Umrah pilgrimages each year. Officials have in recent years tried to position Riyadh, in central Saudi Arabia, as a rival to business hub Dubai.