Strike grips Sri Lanka as unions protest IMF bailout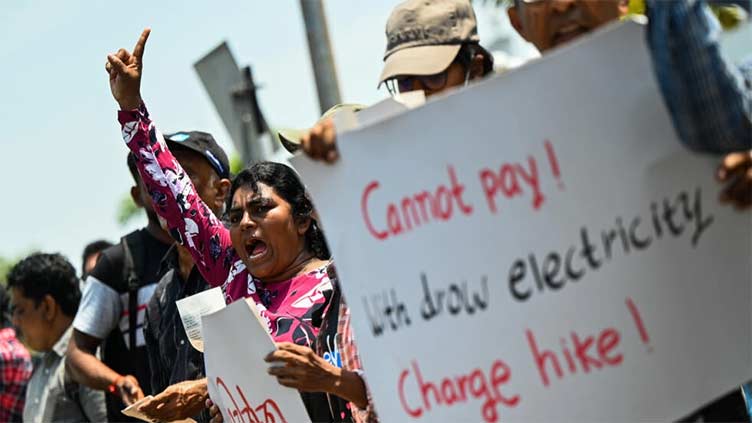 Business
Professionals have also joined the trade unions against the sharp increase in income taxes.
Colombo (AFP) – Bankrupt Sri Lanka's hospitals were crippled and transport disrupted on Wednesday as trade unions protested against the doubling of taxes to qualify for a crucial IMF bailout.
Schools cancelled term tests and outpatient departments at hospitals closed due to the work stoppage that involved more than 40 trade unions. Fewer vehicles were seen on roads.
The action came despite a ban on strikes imposed by President Ranil Wickremesinghe last month, and warnings that violators could lose their jobs.
Trade union spokesman Haritha Aluthge said talks with the authorities overnight ended inconclusively forcing them to go ahead with Wednesday's work stoppage.
Professionals have also joined the trade unions against the sharp increase in income taxes since January.
"Anyone who violates the essential services order will face the full force of the law," cabinet spokesman Bandula Gunawardana had warned ahead of the nationwide action that also hit ports, posts and utilities.
Unions say the strike duration will depend on the government's response to their demand to reverse the new taxes, which were among the measures taken to qualify for a $2.9 billion rescue package from the International Monetary Fund.
The executive board of the Washington-based lender of last resort is due to decide on Sri Lanka's rescue package on March 20.
Officials involved in the negotiations said the IMF was closely monitoring the protests and social unrest since the tax reforms.
"Sri Lanka is one of the countries with the lowest tax revenues in the world. Unless state revenue is increased, there is no solution to the country's economic crisis," a Sri Lankan official told AFP.
Sri Lanka sought IMF help after defaulting on its $46 billion foreign government debt last April.
Colombo received assurances last week from Beijing, its largest single bilateral creditor, that it is willing to restructure its loans to the South Asian nation and clear the final hurdle for the IMF rescue.
In an open letter to Sri Lanka's creditors, Wickremesinghe on Tuesday night stressed that all creditors will be treated equally following concerns that China may get a better deal.
"We reiterate our commitment to a comparable treatment of all our external creditors, with a view to ensuring all-round equitable burden sharing for all restructured debts," he said.
Sri Lanka's unprecedented economic crisis since late 2021 has caused severe shortages of food, fuel and medicines. It led to months of protests that toppled president Gotabaya Rajapaksa in July last year.