Asian stocks fall despite bids to contain SVB contagion fears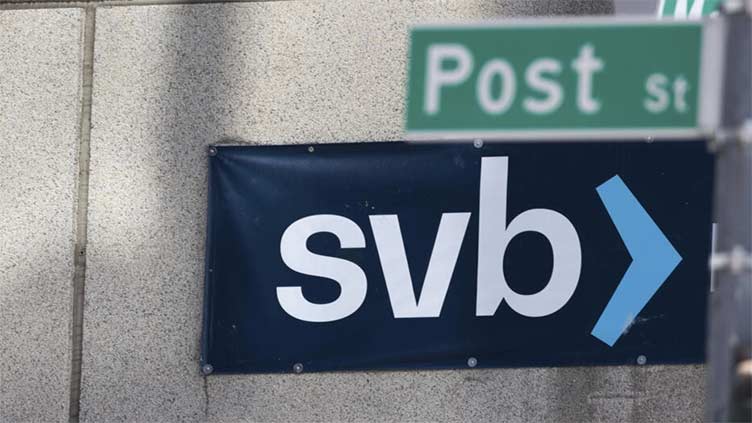 Business
That sent the dollar tumbling Monday, though it clawed back some of those losses in Asian trade.
(AFP) - Asian markets sank Tuesday, with banks bearing the brunt of the selling on fears of contagion in the sector after the collapse of two regional US lenders.
The swift closure of Silicon Valley Bank on Friday, followed by Signature Bank days later, forced US authorities to immediately pledge support for other lenders and depositors.
The move by the Federal Reserve, Treasury Department and Federal Deposit Insurance Corp. provided some reassurance to investors, but shares in several US banks were hammered on fears of a run by customers.
That came despite Joe Biden giving assurances that the nation's banking system was sound, while European leaders similarly tried to soothe investor worries.
The collapse of SVB, which specialised in venture-capital financing largely in the tech sector, was largely the result of the Fed's sharp interest rate hikes aimed at quelling inflation, which hit securities hard.
Now several commentators and leading banks say the Fed might need to pause its tightening campaign to provide some stability to financial markets -- with some even suggesting it could cut borrowing costs.
That sent the dollar tumbling Monday, though it clawed back some of those losses in Asian trade.
Yields on government bonds around the world have tumbled in light of the crisis, and analysts warn the risk of recession has grown.
"Global bond markets are suggesting a global economic slowdown, which is not great for Asia," said John Vail of Nikko Asset Management.
Equity markets were well in the red in early Asian trade Tuesday, with Tokyo, Sydney and Seoul almost two percent down, while Hong Kong, Shanghai, Singapore and Taipei suffered hefty selling.
Among banks in the region, Mitsubishi UFJ Financial and Sumitomo Mitsui Financial Group each shed more than seven percent in Japan, while Hong Kong-listed HSBC sank more than three percent.
National Australia Bank was off more than two percent and South Korea's KB Financial Group fell three percent.
Bloomberg News reported that about $465 billion had been wiped off the market value of global financial stocks in three days.
"Measures by authorities have so far prevented a US bank run on deposits but have not been enough to avert a bank run by investors," said National Australia Bank's Rodrigo Catril.
"The risk of a financial crisis remains elevated, and investors have rushed to reduce their exposure to the sector."
Stephen Innes of SPI Asset Management added that the selling came despite non-US banks having little exposure to the firms in trouble and with global financial systems being flush with cash.
"US financial stress could lead banks of all stripes to retrench lending to the real economy and tighten broader financial conditions, amplifying risk to the broader markets," he added.
"And a lower rates environment would likely hit worldwide banks' profits."
Investors were already on edge over the prospect the Fed would hike interest rates more than initially thought when it meets next week, as the economy remains in rude health and the jobs market tight.
They are now nervously awaiting the release of US consumer inflation figures this week, with a forecast-beating figure meaning a huge headache for the Fed, in light of the SVB crisis.
"A policy mistake is hands down the biggest risk in the market," Mary Manning, of Alphinity Investment Management, told Bloomberg Television.
"Controlling inflation but also addressing the fact there is some instability in the banking system is difficult."