World Bank committed to Pakistan's long-term development: Martin Raiser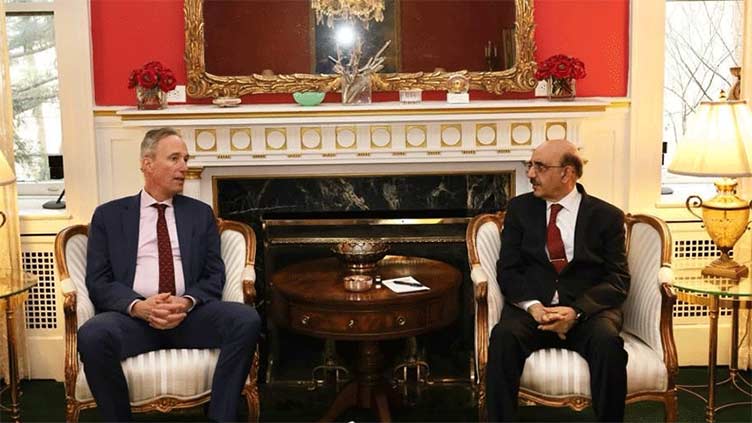 Business
He said that the World Bank has been a resolute development partner of Pakistan.
(Web Desk) - Pakistan's Ambassador to the United States Masood Khan held a meeting with World Bank's Vice President for the South Asia Region Martin Raiser in Washington D.C to advance cooperation between Pakistan and the World Bank in the development and climate response sectors.
The Ambassador thanked World Bank for contributing 2 billion dollars towards flood recovery, rehabilitation and reconstruction during International Conference on Climate Resilient Pakistan in Geneva which would cover support for housing, water and agriculture, social protection and health, among others.
He said that the World Bank has been a resolute development partner of Pakistan.
Masood Khan requested the Bank for additional financing and assistance for health related projects, especially to address the issue of water-borne diseases in the flood affected areas.
He also solicited Bank's support in transitioning from adaptation and mitigation to building resilience. He said that Pakistan is committed to ensuring transparent and effective mechanism for disbursement of funds for the flood affectees.
Masood Khan said establishment of an International Partners Support Group (IPSG) would soon be announced for this purpose.
He also thanked the Bank for releasing around 1.2 billion dollars of committed funds for various ongoing projects in Pakistan.
Martin Raiser said that World Bank remains committed to Pakistan's long-term development with emphasis on transitioning to renewable energy especially hydro and solar power.
Appreciating the existing cooperation between the Bank and the relevant agencies of Government of Pakistan, he said that this cooperation would be optimized in the years to come.