Pakistan will need to pause debt repayments if unable to secure IMF funding: BofA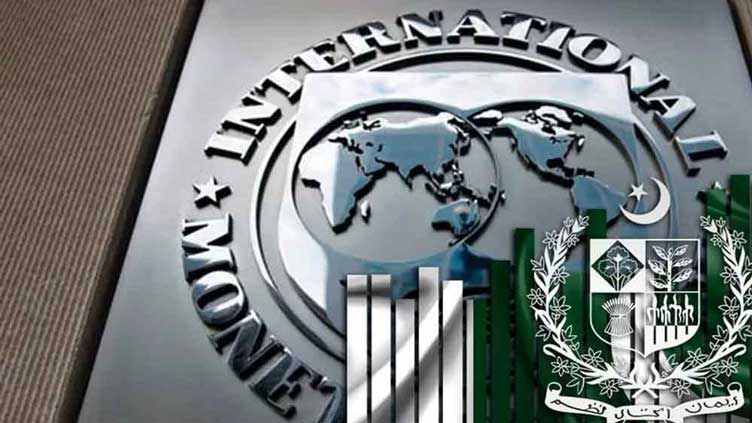 Business
The country needs to repay about $3 billion of debt by June
(BLOOMBERG) - Cash-strapped Pakistan will need to pause debt repayments if it is unable to secure funding from the International Monetary Fund (IMF) quickly enough, according to the Bank of America (BofA).
"Unless the payout comes through soon, a state of moratorium looks unavoidable" economists including Kathleen Oh wrote in a note the other day. "Whether and when Pakistan can receive the next installment from the IMF is still up in the air," the Bloomberg news agency reported.
Pakistan has implemented a series of policy measures including increased taxes, higher energy prices and increasing interest rates to the highest in 25 years to unlock funding from its stalled IMF $6.5 billion loan program. Finance Secretary Hamed Yaqoob Sheikh said Thursday last that an agreement was likely in the next few days, though Pakistan has missed such timelines in the past.
The country needs to repay about $3 billion of debt by June, while $4 billion is expected to be rolled-over, central bank Governor Jameel Ahmad said last week. A loan rollover from Industrial and Commercial Bank of China earlier this month helped to ease pressure on Pakistan, whose reserves are only enough to cover a few weeks of imports.
Also read: 'Trust deficit' delayed deal with IMF: Dar
Default is a real possibility in Pakistan, as indicated in the current rating assigned to it, according to Fitch Ratings. "The probability is high, but it is less than 50pc," said Krisjanis Krustins, a Hong Kong-based director at Fitch.
The Pakistani rupee has shaved nearly 20pc of its value so far this year. If funding does not materialize, it's entirely possible that you could see further currency depreciation, according to Krustins.
"China holds the key for relief in the near term as it is the largest creditor," the Bank of America team wrote. "With closer ties between China and Pakistan, the hope is rising for China to come on board to provide a backstop to its long-time ally."