Saudi Arabia raises Arab Light crude price to Asia for 2nd month in April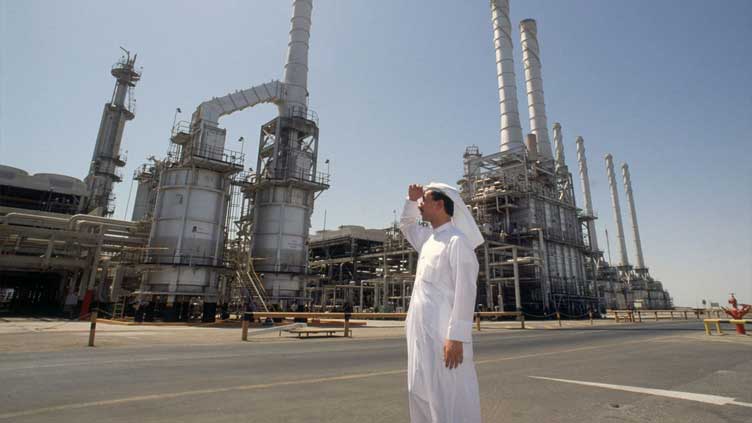 Business
Saudi Arabia raises Arab Light crude price to Asia for 2nd month in April
SINGAPORE (Reuters) - Top crude exporter Saudi Arabia raised prices for the flagship Arab light crude it sells to Asia for a second month in April, to $2.50 a barrel above the Oman/Dubai average, Aramco (2222.SE) said on Sunday night.
The price hike - 50 cents a barrel higher than the March official selling prices - is in line with a Reuters survey, as signs of an economic rebound in China raised expectation for a pickup in fuel demand from the world's top oil importer.
China set a modest economic growth target of around 5% for this year at its annual National People's Congress. The world's second-largest economy posted one of its weakest performances in decades last year when gross domestic product grew by just 3%.
The market is surprised by Saudi Arabia's price setting on Arab Heavy, a medium sour crude containing more sulphur than Arab Light. The official selling price (OSP) for Arab Heavy is $0.75 a barrel above the Oman/Dubai average, up $2.5 a barrel from March.
The price hike comes as several new refineries will soon come online, which would lead to supply tightness, especially considering its production is smaller than other crude in Saudi, said a Singapore-based oil trader.
PetroChina (601857.SS) is preparing to start its 400,000 barrels-per-day refinery in the southern Chinese province Guangdong, which has been designed to refine heavy grades such as Arab Heavy.
For other regions, the top oil exporter set its Arab Light OSP to northwest Europe at $1 a barrel above ICE Brent for April, 50 cents a barrel higher than its price for March.
Meanwhile, the OSP to Mediterranean was raised by 30 cents from last month at $0.80 versus ICE Brent for April.