President urges simplifying banking & insurance sectors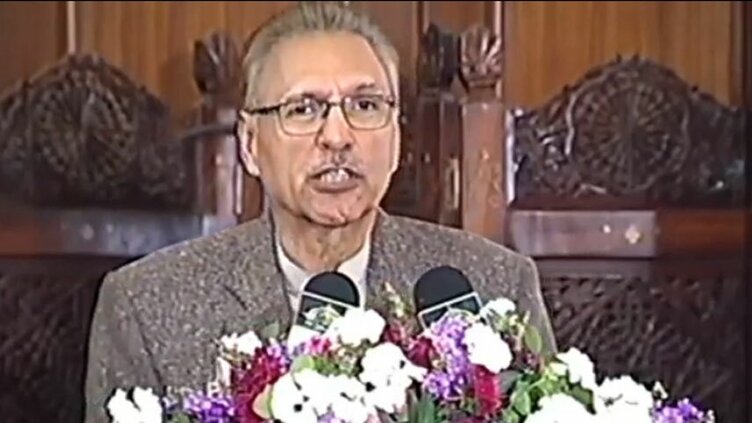 Business
Rising imports negatively impacted balance of payments, increasing exports will put economy on track
KARACHI (Web Desk) - President Dr. Arif Alvi has urged to simplify the banking and insurance sectors in the sake of the country's economy.
Speaking at a seminar in Karachi, the president asserted that the constitution and adherence to Quaid-e-Azam Muhammad Ali Jinnah's ideas could guide the nation toward growth. He asserted that adhering to the constitution was the only way to build democracy.
The President said that the rise in imports had a negative impact on the balance of payments and emphasized the importance of raising exports to put the country's economy back on track. He said that the resources were becoming scarce everywhere thus recycling was now necessary for survival.
The President said that the economy benefits when money will flow freely and both the banking and insurance industries may have a significant impact on this. He emphasized the necessity for crop insurance so that damages to the agriculture industry from recent flood-like tragedies may be appropriately reimbursed.
He said that the country's human resources must be used to their greatest potential by investing in education and skill development.