Oil prices fall as US inventories jump fuels demand worries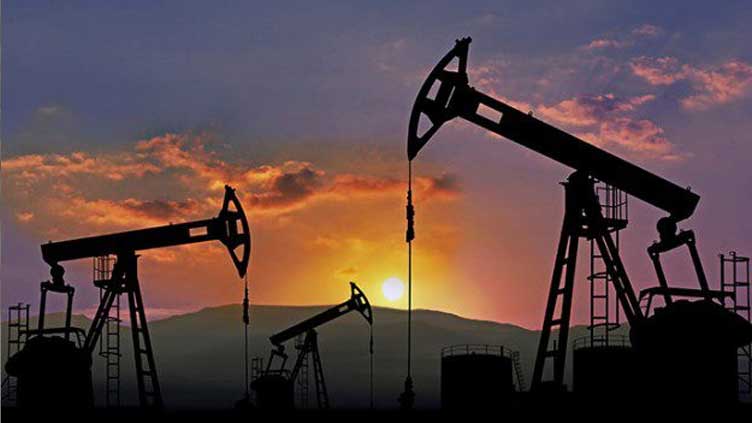 Business
Brent crude futures slid 72 cents, or 0.8%, to $84.86 per barrel by 0442 GMT
REUTERS - Oil prices extends losses on Wednesday as a much bigger-than-expected surge in the U.S. crude inventories and expectations of further interest rate hikes sparked concerns over the prospect of weaker fuel demand and economic recession.
Brent crude futures slid 72 cents, or 0.8%, to $84.86 per barrel by 0442 GMT, while U.S. West Texas Intermediate (WTI) crude futures shed 68 cents, or 0.9% to $78.38.
U.S. crude inventories rose by about 10.5 million barrels in the week ended Feb. 10, according to market sources citing American Petroleum Institute (API) figures on Tuesday.
The build was much larger than the 1.2 million-barrel rise that nine analysts polled by Reuters had expected, potentially pointing to a drop in fuel demand.
Gasoline stocks rose by about 846,000 barrels, while distillate stocks rose by about 1.7 million barrels, according to the sources, who spoke on condition of anonymity.
"The API data put mounting pressure on the oil market as this would be the eighth week of stocks building ... Tepid demand in the U.S. market would continue to depress oil prices in the near term," said analysts from Haitong Futures.
Official government inventory estimates are due at 10:30 a.m. EST (0330 GMT) on Wednesday.
Meanwhile, a Federal Reserve official said on Tuesday the U.S. central bank will need to keep gradually raising interest rates to beat inflation after data showed that U.S consumer prices accelerated in January.
"We now expect the FOMC (Federal Open Market Committee) will extend tightening through Q2 and anticipate 25 bp (basis point) rate increases at the May and June FOMC meetings, in addition to the March hike that we already expected," said analysts from ANZ bank.
Also weighing on crude prices was a U.S. Department of Energy (DOE) announcement this week that it would sell 26 million barrels of oil from the nation's strategic reserve, which is already at its lowest level in roughly four decades.
Prices drew some support from the Organization of the Petroleum Exporting Countries (OPEC) raising its 2023 global oil demand growth forecast in its first upward revision for months, on China's reopening, and trimmed supply forecasts for major non-OPEC producers, indicating a tighter market.
Global oil demand will rise this year by 2.32 million barrels per day (bpd), or 2.3%, OPEC said, raising the forecast from February by 100,000 bpd.