Oil prices steady amid China demand revival, high US inventories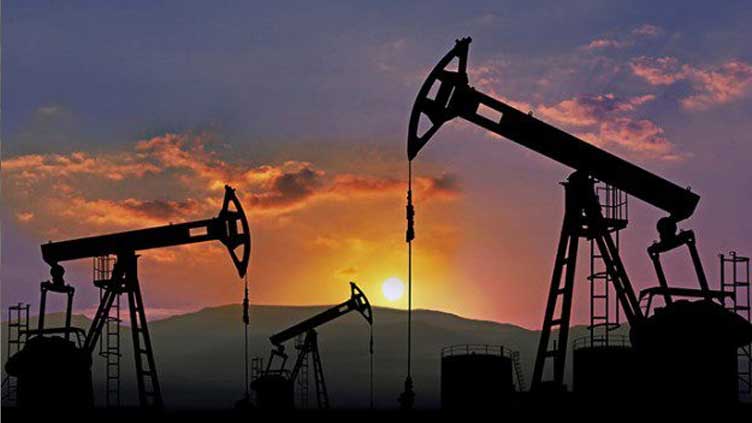 Business
Brent crude futures gained 1 cent to $85.10 a barrel by 0446 GMT
SINGAPORE (Reuters) - Oil prices were broadly steady on Thursday as the prospect of higher fuel demand in China as it reopens post-COVID curbs was offset by fears that U.S. crude stocks hitting their highest for months may signal weakening demand in the world's no. 1 economy.
Brent crude futures gained 1 cent to $85.10 a barrel by 0446 GMT, while U.S. West Texas Intermediate (WTI) crude futures fell 3 cents to $78.44 a barrel. Both benchmarks have gained more than 6% so far this week.
"U.S. crude oil ... inventories have continued to exceed expectations, which to some extent erodes the bullish sentiments brought from China's demand recovery hopes," said analysts from Haitong Futures.
Crude oil stocks in the United States rose last week to their highest since June 2021, helped by higher production, the Energy Information Administration said on Wednesday. U.S. gasoline and distillate inventories also rose last week as demand remained weak. read more
Federal Reserve officials on Wednesday said more interest rate rises are in the cards as the U.S. central bank presses forward with its efforts to cool inflation, although none were ready to suggest that January's hot jobs report could push them back to a more aggressive monetary policy stance. read more
But the prospect of stronger demand from China lent support to oil prices, as the world's second-largest oil consumer ended more than three years of stringent zero-COVID policy involving city-wide lockdowns and mass testing in December.
"Travel has increased sharply in China following the Lunar New Year holidays. We expect Chinese oil consumption to increase by around 1.0 million barrels a day this year, with strong growth emerging as early as late in Q1," said Daniel Hynes and Soni Kumari, analysts from ANZ bank in a note on Thursday.
"Overall, this should push global demand up by 2.1 million barrels a day in 2023."
Meanwhile, BP Azerbaijan declared force majeure on Azeri crude shipments from the Turkish port of Ceyhan on Feb.7 after a massive earthquake struck Turkey and Syria early on Monday. The disaster had halted operations at Ceyhan and disrupted crude oil flows from Iraq and Azerbaijan.