Historic high: PKR depreciates Rs5.22 against dollar in interbank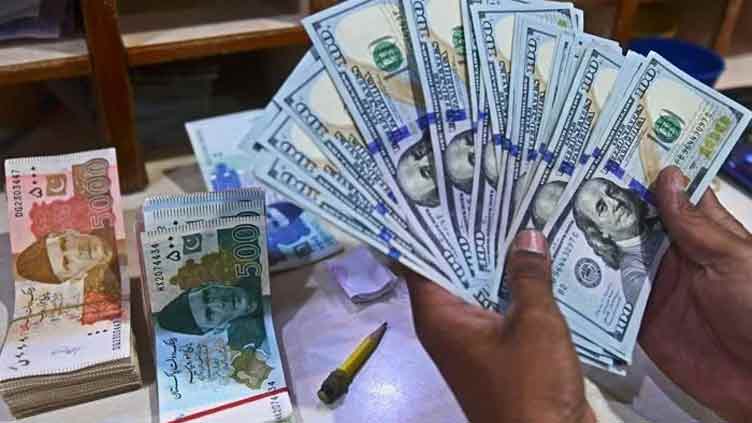 Business
Historic high: PKR depreciates Rs5.22 against dollar in interbank
KARACHI (Dunya News) - Setting new history in the country, the Pakistani rupee depreciated by Rs5.22 against the US dollar in the interbank market at close of trading on Friday.
The local currency was traded at Rs276.58 against the greenback at 3:20pm. The dollar also appreciated by Rs2 against the local currency to be traded at Rs277.50 in the open market.
According to a market analyst, the today's statement issued by Prime Minister Shehbaz Sharif regarding the IMF's giving tough time to the finance minister and the eoconomic team impacted the market sentiment.
On Thursday, the rupee remained under pressure, as it had settled at 271.36, a decline of Rs2.53 or 0.93 per cent against the dollar.
Thursday's closing was the weakest level for the local currency, and comes as talks between the IMF and Pakistan are continuing in the federal capital.