Dr Musadik Malik inaugurates gas transmission project at Hafizabad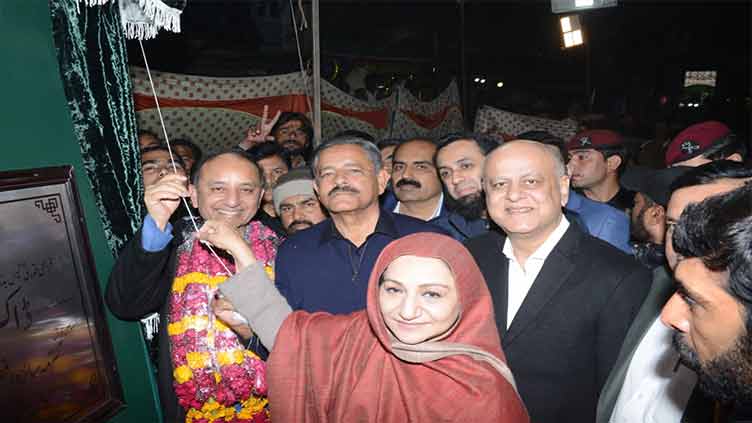 Business
Dr Musadik Malik inaugurates gas transmission project at Hafizabad
LAHORE (Dunya News) - Minister of Energy (Petroleum Division) Senator Dr Musadik Malik on Friday inaugurated gas transmission project in district Hafizabad.
Special Assistant to Prime Minister on Interior and Legal Affairs Attaullah Tarar, former Member of National Assembly Saira Afzal Tarar, Shahid Hussain Bhatti and Managing Director (MD) Sui Northern Gas (Pvt) Limited (SNGPL) Ali J. Hamdani were also present on the occasion.
The project which is expected to benefit 57,000 consumers of 150 villages has been completed at a cost of Rs. 2,142 million. SNGPL spent Rs. 1,609 million while funding of Rs. 533 million was provided by the Government of Pakistan.
The project includes 25.3 kilometers long and 8 inches wide transmission line, distribution network of 582 kilometers, and a Sales Metering Station (SMS) at Pindi Bhattian. The distribution network has already been commissioned by connecting with the existing supply mains.
SNGPL claimed that the project while ensuring supply of gas to the new consumers, would also help in addressing low pressure issues of existing consumers of Pindi Bhattian, Kot Sarwar, Kaley ke Mandi, Jalalpur Bhattian, and surrounding villages.