After removal of exchange rate cap US dollar traded 'up to Rs255' in open market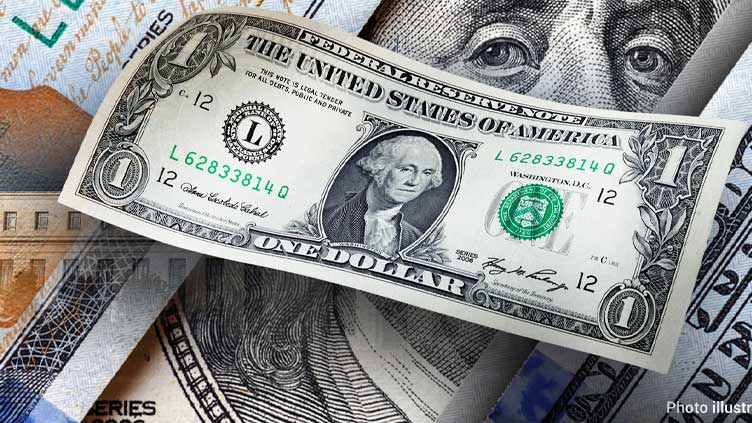 Business
After removal of exchange rate cap US dollar traded 'up to Rs255' in open market
KARACHI (Web Desk) - The Pakistani rupee depreciated against the US dollar on Wednesday after the Exchange Companies Association of Pakistan (ECAP) removed an unofficial cap on the exchange rate.
The greenback was being traded at Rs243 in the open market at 11am with dropping 0.93 per cent drop from yesterday's close of 240.75, a notice issued by ECAP Chairman Malik Bostan's office stated. Later the greenback was reportedly sold up to Rs255.
The notice further stated that the dollar was being traded at Rs231.5 in the interbank market at the same time.
ECAP General Secretary Zafar Paracha said a committee of exchange companies would decide the USD-PKR rate in the open market in a meeting later today.
He said talks between State Bank of Pakistan (SBP) Deputy Governor Inayat Hussain and Ecap representatives were successful. "The State Bank accepted all our demands including removing the cap."
Sources in the currency market said the dollar was even sold up to Rs255 in the open market despite issuance of Rs243 rate.
-- Rupee closes at Rs230.89 against dollar --
The exchange rate of the Pakistani rupee depreciated by 49 paisa against the US dollar in the interbank trading on Wednesday and closed at Rs 230.89 against the previous day's closing of Rs 230.40.
According to the Forex Association of Pakistan (FAP), the buying and selling rates of dollar in the open market were recorded at Rs 240.60 and Rs 243.00 respectively.
The price of the euro appreciated by 27 paisa and closed at Rs 251.28 against the previous day's closing of Rs 251.01, according to the State Bank of Pakistan (SBP).
The Japanese yen remained unchanged to close at Rs 1.77, whereas a decrease of Rs 1.76 was witnessed in the exchange rate of the British pound, which was traded at Rs 284.19 as compared to its last closing of Rs 285.95.
The exchange rates of the Emirates dirham and Saudi riyal increased by 16 paisa and 13 paisa to close at Rs 62.86 and Rs 61.49 respectively.