Tentative target of Rs1,819bn agri loans set for FY24: SBP governor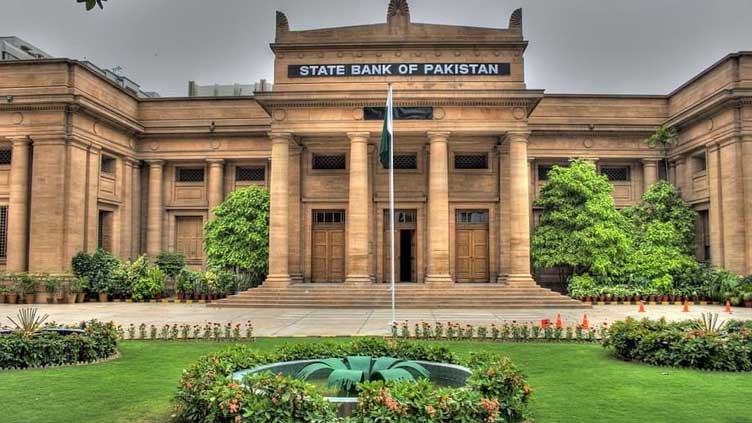 Business
Tentative target of Rs1,819bn agri loans set for FY24: SBP governor
ISLAMABAD (Dunya News) – Governor State Bank of Pakistan (SBP) Jameel Ahmed on Tuesday said the tentative target of agricultural loans was likely to be set at Rs 1,819 billion in the coming financial year 2023-24.
He said this while addressing the launching ceremony of 'Youth Business and Agri-loans scheme", here, adding in the ongoing financial year 2022-23, the target of agricultural loans was set at Rs 1,419 billion.
The governor said that 64 percent of the total population in the country consisted of young people aged up to 30 years.
The governor SBP expressed his determination to make the country's youth "economically independent".
Jameel Ahmed said that the government and the State Bank had designed a program for the youth loan scheme, which included the special efforts of Federal Minister for Finance Ishaq Dar.
He said that transparency and easy processing were an important part of this program so that more and more people could benefit from it.
He said that under this scheme, a target of Rs 30 billion had been set for loans in Small and Medium Enterprises (SMEs) and the agriculture sector.
The governor SBP said the banks had to fulfill the target of this scheme by June 30 this year.
He said that till now 14,600 applications had been received through this scheme in which there was a demand for loans worth Rs 17 billion.
Jameel Ahmed said that a loan of at least Rs 500,000 would be obtained without any pre-condition of furnishing guarantee.
The governor said that in this regard, instructions had been issued to provide timely loans to women for their "economic empowerment".