Oil prices drift lower in early trade, but China outlook offers support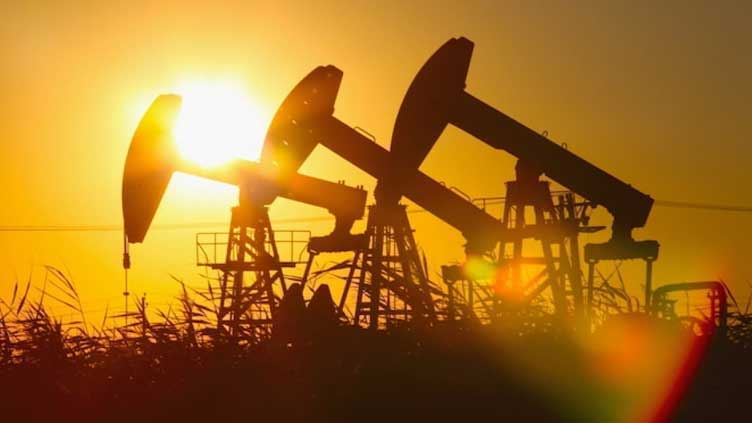 Business
Brent crude futures was down by 46 cents, or 0.5 per cent, to $87.17
REUTERS - Oil prices drifted lower in early trade on Monday, thinned by the Lunar New Year holiday in east Asia, but held on to most of last week's gains on the prospect of an economic recovery in top oil importer China this year.
Brent crude futures was down by 46 cents, or 0.5 per cent, to $87.17 at 0349 GMT, while US West Texas Intermediate (WTI) crude futures fell 36 cents, or down 0.4pc, to $81.28 a barrel.
Last week Brent rose 2.8pc, while the US benchmark logged a 1.8pc gain.
Analysts said that the optimism around China's reopening will likely drive oil prices higher.

Sukrit Vijayakar, director of energy consultancy Trifecta in Mumbai said the market wants to preserve long positions in case China growth resumes.
Data shows a solid pick-up in travel in China after Covid-19 curbs were eased, ANZ commodity analysts said in a note, pointing to a 22pc jump in road traffic congestion so far this month from a year earlier in the country's 15 key cities.
International Energy Agency head Fatih Birol on Friday said energy markets could tighten this year if the Chinese economy rebounds the way financial institutions expect.
"I wouldn't be too relaxed about the markets, and 2023 may well be a year where we see tighter markets than some colleagues may think," Birol told Reuters, speaking on the sidelines of the World Economic Forum annual meeting in Davos.
The jump in China's traffic ahead of the Lunar New Year holiday bodes well for fuel demand after the two-week vacation.
"The expected surge in demand comes as the market braces for further sanctions on Russian oil," ANZ analysts said.
The European Union and Group of Seven (G7) coalition will cap prices of Russian refined products starting on Feb 5, in addition to their price cap on Russian crude in place since December and an EU embargo on imports of Russian crude by sea.
The G7 has agreed to delay a review of the level of the price cap on Russian oil to March, a month later than originally planned, to give time to assess the impact of the oil products price caps.