PSX loses 423 points, closes at 38,407.98 points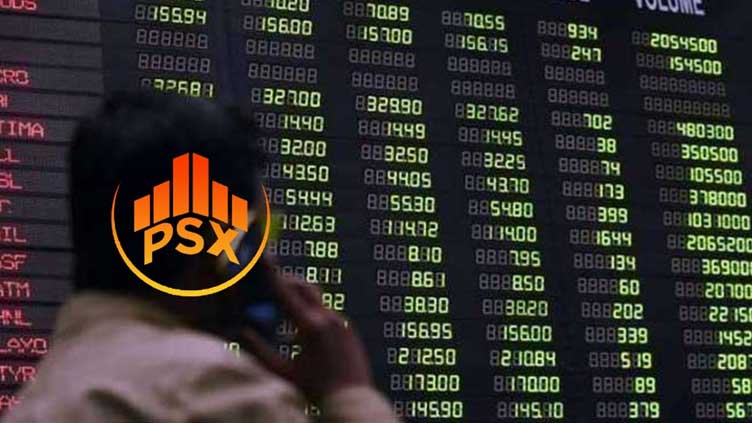 Business
A total of 93,450,275 shares were traded during the day
ISLAMABAD (Dunya News) – The 100-index of the Pakistan Stock Exchange (PSX) witnessed a bearish trend on Friday, losing 423.60 points, a negative change of 1.09 percent, closing at 38,407.98 against 38,831.58 points the previous day.
A total of 93,450,275 shares were traded during the day as compared to 157,822,378 shares the previous day, whereas the price of shares stood at Rs 3.508 billion against Rs 6.406 billion on the last trading day.
As many as 314 companies transacted their shares in the stock market; 103 of them recorded gains and 194 sustained losses, whereas the share price of 17 companies remained unchanged.
The three top-trading companies were Pak Petroleum with 8,309,230 shares at Rs 72.92 per share, WorldCall Telecom with 5,645,024 shares at Rs 1.11 per share, and Ghani Chem(B) with 5,054,500 shares at Rs 6.68 per share. Bhanero Textile witnessed a maximum increase ofRs 82.00 per share price, closing at Rs 1,177.00, whereas the runner-up was Nestle Pakistan with a Rs 50.00 rise in its per share price to Rs 5,310.00. Indus Motor Co witnessed a maximum decrease of Rs 58.15 per share closing at Rs 841.35, followed by Philip Morris Pak with Rs. 35.00 decline to close at Rs 530.00.