Pakistan's headline inflation recorded at 24.5pc in Dec 2022: PBS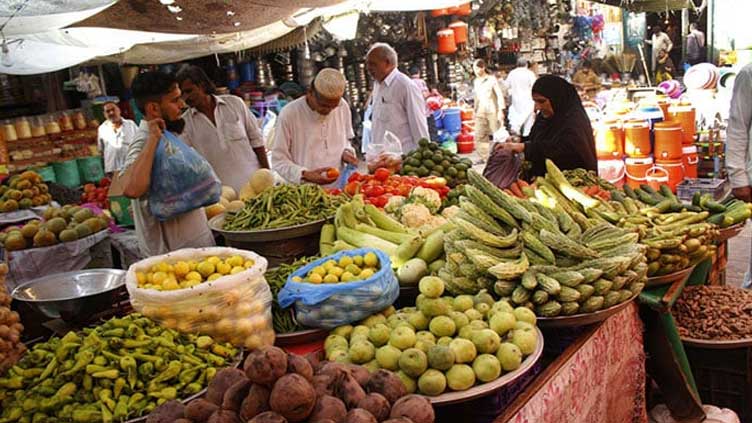 Business
On a month-on-month (MoM) basis, it increased to 0.5pc in December 2022
ISLAMABAD (Web Desk) - The Consumer Price Index (CPI)-based inflation recorded at 24.5 per cent in December 2022 on year-on-year (YoY) basis, the Federal Bureau of Staistics (FBS) said on Monday.
On a month-on-month (MoM) basis, it increased to 0.5pc in December 2022 as compared to an increase of 0.8pc in the previous month and with no change in December 2021, the PBS statsitics show.
The CPI inflation general increased to 24.5pc on YoY basis in Dec 2022 as compared to an increase of 23.8pc in the previous month and 12.3pc in Dec 2021.
In June 2022, the inflation reading had crossed the 20pc mark, surging to an over 47-year high level of 27.3pc in August 2022 on YoY.
The inflation reading comes in line with market expectations.
However, the Ministry of Finance in its monthly outlook for the month of December had said inflationary pressure has started easing out as the MoM CPI inflation declined from massive high of 4.7pc in October 2022 to 0.8pc in November.
The PBS data says it can be expected that YoY CPI inflation in the month of December will maintain its declining tendency observed in November.
It is further expected that CPI inflation will remain in the range of 21-23pc.