Rupee continues to gain ground against dollar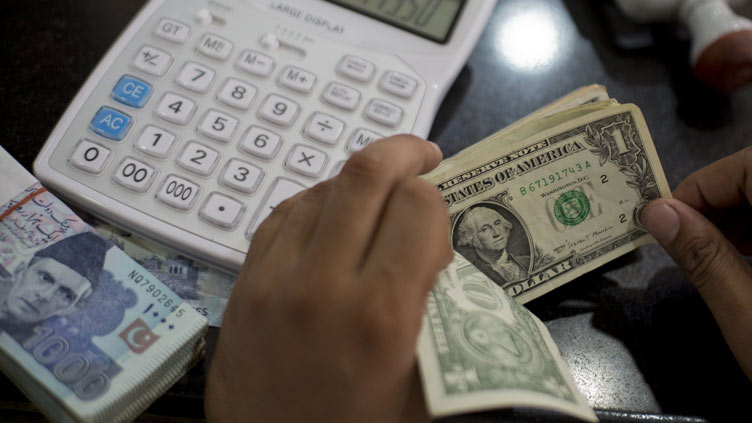 Business
The local currency appreciated by Rs1.64 against the greenback
KARACHI (Dunya News) - Pakistani currency continued to stabilize for the third working day of the week, as it made fresh recovery against the US dollar in the inter-bank market on Wednesday.
According to the State Bank of Pakistan (SBP) data, the local currency gained Rs1.7, or 0.76% against the dollar to settle at Rs223.94 in the interbank market.
Earlier, the local currency appreciated by Rs1.64 against the greenback which was being traded around Rs224. The rupee had closed at Rs226.64 on Tuesday, according to Pakistan's central bank data.
With the latest gains, the rupee has cumulatively recovered by Rs15.94 from its record high of Rs239.94.
Dar, who replaced Miftah Ismail as finance minister, said that the real value of the Pakistani rupee is below 200 against the US dollar and the government is making a joint strategy to bringing the greenback below 200 against the local currency.