Rupee continues winning streak against dollar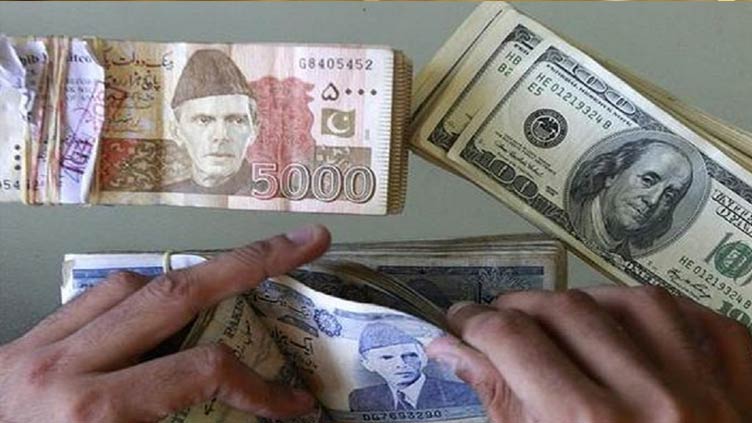 Business
The local currency appreciated by Rs1.37 against the greenback.
KARACHI (Dunya News) - Pakistani currency continued to stabilize for the fourth working day of the week, as it made fresh recovery against the US dollar in the inter-bank market on Thursday.
According to details, the local currency appreciated by Rs3.12 against the greenback and was being traded around Rs229. The rupee had closed at Rs232.12 on Tuesday, according to Pakistan's central bank data.
With the latest gains, the rupee has cumulatively recovered by Rs10.94 from its record high of Rs239.94.
Dar, who replaced Dr Miftah Ismail as finance minister, on Wednesday said that improving exchange rate of the local currency is one of his top priorities.
Talking to media persons, he said that our currency does not deserve to be where where it currently is. "I believe some speculators who had been playing the game have now stopped," he said.
"We believe in the market economy but no one will be allowed to play with the local currency", he warned.