UAE to invest $1 bln in Pakistani companies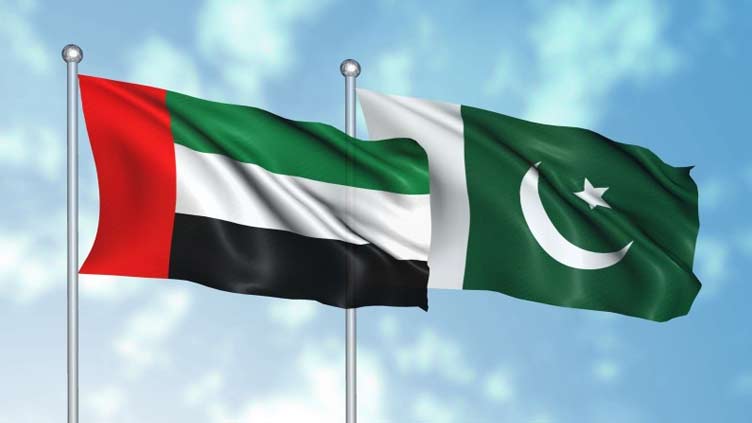 Business
UAE to invest $1 bln in Pakistani companies
(Dunya News/Reuters) - The United Arab Emirates intends to invest $1 billion in Pakistani companies across various sectors, state news agency (WAM) reported citing an official source in Abu Dhabi.
The UAE is keen to continue cooperation with Pakistan "in various fields, which include gas, energy infrastructure, renewable energy, health care," the agency added.
COAS reaches out to Saudi, UAE authorities
The move comes hours after Chief of Army Staff (COAS) General Qamar Javed Bajwa, days after the phone call to US Deputy Secretary of State to help Islamabad secure an early dispersal of $1.2 billion in funds under an International Monetary Fund loan (IMF) programme, had spoken with the authorities of the United Arab Emirates and Saudi Arabia to discuss the IMF programme.
The extended fund facility worth $1.2 billion with the IMF was discussed with the friendly countries, including the upcoming executive board meeting of the IMF which is expected to ratify the loan program.
As a result of the army chief's communication, good news for Pakistan is expected soon.
It is pertinent to mention that Nikkei Asia reported that Gen Bajwa appealed to the United States to help Islamabad secure an early dispersal of $1.2 billion in funds under the IMF programme to avert the risk of debt default.
UAE President telephones COAS
On the other hand, Chief of Army Staff General Qamar Javed Bajwa received telephone call from President of UAE His Highness Sheikh Mohamed bin Zayed Al Nahyan.
According to ISPR, the President of UAE expressed deepest condolences over tragic loss of precious lives due to helicopter crash in Lasbela.