Published On 16 September,2021 02:07 pm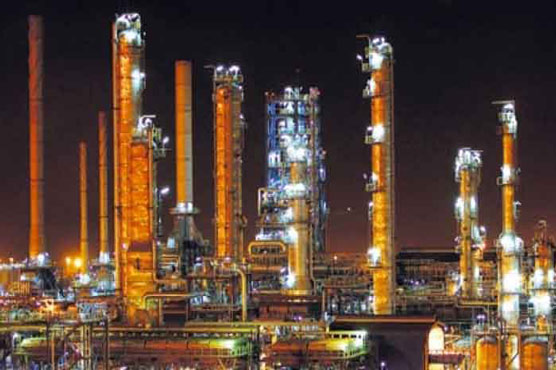 Government also requires that petrol sold in the country is at least of Euro-V grade.
ISLAMABAD (Web Desk) - In the petroleum refining sector, Pakistan stands at a crossroads as its refineries need major upgrades so that they can meet the newly emerging requirements of more refined petrol, such as Euro V and VI.
The Pakistan government also requires that petrol sold in the country is at least of Euro-V grade. This calls for heavy investment-led upgrades in the refining capacities of oil companies so that they can continue to remain in business.
At present, almost all the refineries in the country are operating at much below their installed capacity due to the production of out-of-demand products like furnace oil.
Byco Petroleum, Pakistan s largest refining facility, with a capacity of 156,000 barrels per day, is playing a key role in meeting the country's energy demand. It produces a wide range of refined petroleum products such as LPG, Motor Gasoline, Kerosene, Jet Fuel, High-speed Diesel, and Furnace Oil.
The upgradation of refineries, including replacing lower grade petrol and diesel with the advanced Euro-V and Euro-VI, would substantially reduce the country's reliance on the import of refined oil products and the oil companies are expected to turn in sizeable profits by 2025-27.
The five oil refineries operating in the country are based on hydro-skimming technology and all produce large quantities of furnace oil but the demand for this product has been declining. The industry, therefore, needs to upgrade its refining capabilities and produce high-value products. This will serve to increase their profitability and make the business financially viable in the long term.
At present, Byco Petroleum and other oil companies produce 30% to 40% furnace oil from each barrel of crude oil they refine. This fuel has been traditionally used by utilities for power generation. But the demand for furnace oil has weakened since power utilities are now using liquefied natural gas (LNG), which is a cleaner alternative.
In 2017, the consumption of furnace oil in Pakistan stood at 9 million tons as it was the main fuel used for producing electricity. However, the demand for furnace oil has now been reduced to around 2.25 million tonnes, according to Wasi Khan, Chairman - Byco Petroleum Pakistan.
This is the reason why Byco wishes to modernize its refinery and complete its first upgrade by 2025. At present, the Byco refinery is not operating at its full design capacity. When furnace oil production is reduced, plant capacity utilization will increase to 100 percent.
This also requires significant capital expenditures and the cost is expected to run from 800 to 900 million dollars in three to four years. Byco plans to install 15 plants for the upgradation project. This will include fluid catalytic cracking and diesel hydro desulphurisation units. The civil work on the project is underway and it is proposed to soon install additional equipment and machinery there.
Chairman of Byco Petroleum, Mr. Wasi Khan says, "After the completion of Upgrade-I project, Byco will have a total of 27-30 plants at its oil refining complex. The facility will help convert the bulk of furnace oil output into Euro-5 compliant petrol and diesel while producing other high-quality products, like jet fuel and kerosene as well."
Once the upgradation project finishes, Byco's production profile will change radically. The company's earnings are expected to receive a positive impact as a result. It is also expected that the sale of value-added products will rise, boosting the company's profit margins in the coming years.
The landscape of all refineries in the country will change in the next five years since, by 2026-27, the upgraded plants will be in full operation. As Byco enhances its output of high-quality products and reduces the production of low-value furnace oil, cementing its commitment towards a sustainable future.