Pakistan's forex reserves set to witness record rise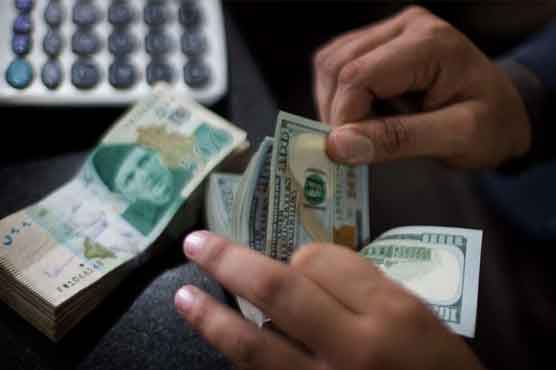 The IMF Executive Board had approved the program to deal with global coronavirus pandemic.
ISLAMABAD (Dunya News) – Pakistan's foreign exchange reserves set to hit highest once the State Bank of Pakistan (SBP) receives $2.77 billion today (Monday) from International Monetary Fund's (IMF) general allocations of $ 650 billion that had been approved to boost global liquidity amid the coronavirus pandemic
The board of governors of the International Monetary Fund (IMF) had greenlit increasing the institution s lending capacity by $650 billion, the last step in approving an initiative to boost aid to the most vulnerable countries.
The IMF Executive Board had approved the program to deal with global coronavirus pandemic.
Pakistan will get $2.77 billion unconditional loan from IMF today and the money will be transferred to the central bank's account today.
Sources privy to the Ministry of Finance said that the transfer of money will take Pakistan s foreign exchange reserves to an all-time high.
Earlier last week, SBP Governor Reza Baqir said that the highest reserves of $19.5 billion were recorded in year 2016.
Appreciating the IMF's step for providing global liquidity, the SBP Governor said that this was a happy news, which he said would help improve country's reserves and have very positive impact on various economic indicators.
He said the increase in reserves would help provide coverage to imports into the country, saying that since the country was currently in recovery mode, hence needed more imports. He said that the inclusion of $2.77 billion would also help enhance the net international reserves of the country, which is also positive sign for the country's economy.
It is pertinent to mention here that the Board of Governors of the IMF had approved a general allocation of Special Drawing Rights (SDRs) equivalent to US$650 billion (about SDR 456 billion) to boost global liquidity.
The allocation would benefit all members, address the long-term global need for reserves, build confidence, and foster the resilience and stability of the global economy.
It would particularly help most vulnerable countries struggling to cope with the impact of the COVID-19 crisis.
Referring to apprehensions raised by some of the economists about rising trend of Current Account Deficit, Governor SBP Reza Baqir said the deficit would likely to remain at 2-3% of GDP during current year which is a moderate ratio.
Moderate increase is a good sign for economy provided that it should remain sustainable, he said adding "We were in deep scramble in 2017-18 when our CAD went up to $19 billion or 6% of GDP".