Published On 09 June,2021 11:19 pm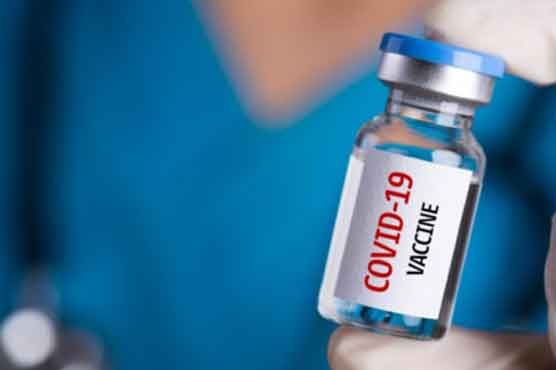 ECC expresses government's commitment to provide $1.1 bln for procurement of COVID-19 Vaccine
ISLAMABAD (Dunya News) - Economic Coordination Committee has expressed the government s commitment to provide 1.1 billion dollars for procurement of COVID-19 Vaccine for achieving the vaccination target till December this year.
It was decided in a meeting chaired by Minister for Finance and Revenue, Shaukat Tarin in Islamabad today (Wednesday).
Minimum target for vaccine procurement is 45 million and maximum is 65 million.
The ECC in its meeting on 31st of last month had already approved 130 million dollars for procuring the vaccine for the month of June 2021. However, due to the increased target of vaccination by NCOC, another 50 million US dollars was required in addition to the already approved amount for the month of June this year.
ECC also approved the additional funds of 70 million dollars for achieving the vaccination target for this month. Vaccine procurement is currently the responsibility of National Disaster Management Authority.
ECC allowed the amendments in three SROs issued by the Revenue Division to facilitate the Ministry of National Health Services, Regulation and Coordination for the import of COVID 19 medical and diagnostic equipment.
ECC approved the request of Economic Affairs Division to proceed with the formal request for availing the G-20 Debt Relief for the extended period, July- December 2021.
ECC also approved important technical supplementary grants worth billions of rupees for different departments.