Published On 29 March,2021 05:51 pm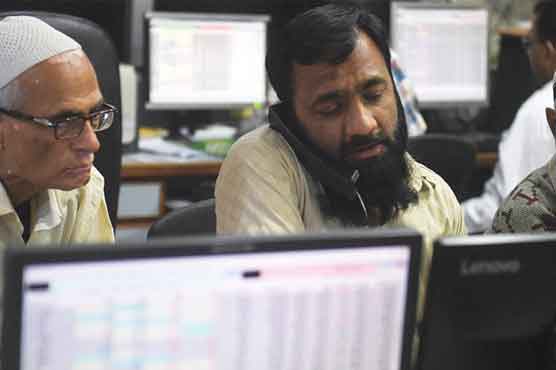 PSX records steep decline on first day of trading week
KARACHI (Dunya News) – Pakistan Stock Exchange on first day of the new week fell sharply on the back of new coronavirus restrictions by the government and impending lockdowns across the country, recording a loss of 1089.83 points on Monday.
According to details, trading started with uncertainty on Monday, with the index falling 347 points by 10 am. The decline continued till noon and the index fell by 869.27 points.
At one point during the trading session, the index lost about 1,200 points and reached a low of 44,315.43 points. However, a slight recovery was observed towards the end of the trading day.
At the end of the day, the index had fallen by a total of 1089.83 points, breaking the psychological barrier of 45,000 and closing at 44431.80 points. The session saw a decline of 2.39% during the entire trading day and 316,168,616 shares were traded. Most of the shares were sold by investors, resulting in a loss of about Rs 200 billion during the trading session.