Published On 08 March,2021 09:30 pm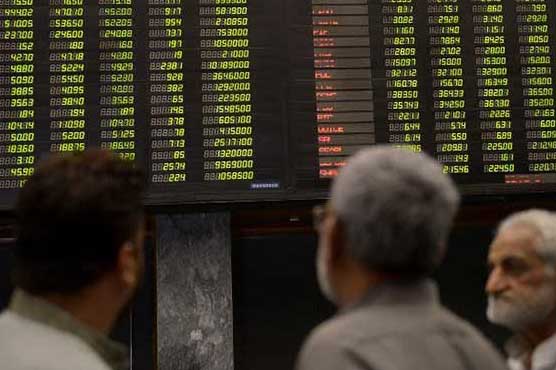 Prime Minister has approved reversal of income tax exemptions which would disappoint the market
KARACHI (Dunya News) – Vote of confidence failed to gear up sentiment at the market despite positive opening as fears of higher inflation kept the ball rolling down on first day of the new week.
Despite the vote of confidence, KSE-100 expressed disappointment. The Index closed 786 points down to 45,051 points with Rs 25 billion shares worth traded.
"One can only imagine how the index could have (god forbid) reacted had PM lost vote of confidence. Many reasons were cited to justify the movement today; leverage, inflation fears, rumored redemptions and possible change of guards in Punjab assembly," said A A Soomoro, managing director at KASB Securities.
Nothing concrete can be said so far. Redness was enough to jitter small investors - specially the ones investing on leverage, he said.
"We feel that the market would recover by the end of this week if government and allied win Senate election that may reassure investors for necessary legislature business & just may be enough to bring the bulls back", he said.
Meanwhile, Prime Minister has approved reversal of income tax exemptions which would disappoint the market as many credits would be reversed, he said.
Similarly, IMF & Pakistan are agreeing to a Rs 6 trillion tax target for next fiscal year - that require massive tax hikes and could be inflationary. The circular debt too has been agreed to be frozen at current levels. These are painful but necessary for sustainable development as honeymoon period under Covid ends & structural reforms begin, Soomro said.
"We have noticed lackluster performance during the day today, marking an intra-day low of 989 points mainly on the uncertainty over NCPI numbers where SPI roared by c.15%YoY in last week" , said Muhammad Saeed Khalid, head of research at Shajar Capital.
Further, the political turmoil in the country along with the PDM collaboration for the Senate Chairman has induced negativity in the KSE100 index where selling pressure continued to fade away investors confidence during the day today, he said.
Zaid Aftab, research analyst at Pearl Securities said that the benchmark index witnessed another major slump, despite starting the day in the green zone.
"Bourses took cue from the regional markets, which outturned their opening gains on the back of rising bond yields that shifted investors interest from equities to bonds", he said. Political uncertainty also hovered around the investor sentiments with no positive news on the economic and sectoral front to back it. Moreover, the US Senate passed the USD1.9tr COVID relief bill but it couldn't help the declining market sentiments.
Going forward, "we expect the market to remain volatile, therefore we suggest our investors to go for the "Sell on Strength" strategy in the ongoing week", said Zaid Aftab.
Details by Harris Zamir