Published On 01 March,2021 03:51 pm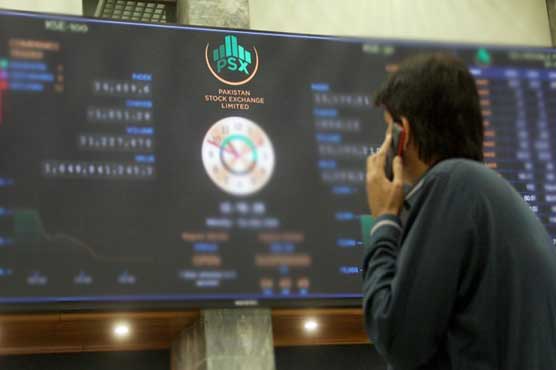 The investors sold despite higher profitability of TRG and other stocks.
KARACHI (Web Desk) - Pakistan Stock Exchange (PSX) witnessed a volatile session on Monday ahead of Senate Elections and inflation numbers where the index closed on a negative note.
"We have noticed fragility in the stock market where investors remained cautious ahead of NCPI numbers along with Senate elections", said Muhammad Saeed Khalid, head of rsearch at Shajar Capital.
"We have marked the KSE100 index plummeting down by 773 points during the day recovering by more than 1,000 points, later during the day today", he said.
The investors sold despite higher profitability of TRG and other stocks.
Further, investors also sold stocks of OMCs despite higher int l crude oil prices mainly as the Government of Pakistan kept domestic petroleum product prices unchanged, Saeed Khalid said.
Today, stock market took a nose dive after Supreme Court verdict on Senate Elections, Adil Ghaffar, CEO of First Equity Modaraba.
The losses aggravated further due to margin calls on Margin Financing, Margin Trades and Futures market. However, bargain hunters absorb the selling pressure in quality scripts, which forced index to gain from its low of 45,092.
Meanwhile, A A Soomro, managing director at KASB Secuirties said that the index started jittery and was further compounded by Supreme Court s decision to not hold Senate elections via open balloting but traceable votes.
Although government & opposition both touted this as a "win", the investors remained uncertain of the elections outcome & government s ability to legislate structural reforms, he said.
"We expect the flattish trend to continue over next few days until Senate outcome is determined", said Soomro. Majority seats for PTI should be taken as a continuation of positive momentum.
The index closed with a loss of 254 points or 0.5 percent to 45610 points. The KSE-100 index made a high 46009 points and low of 45092 points.
Details by Haris Zamir