Pakistan, Qatar sign LNG supply agreement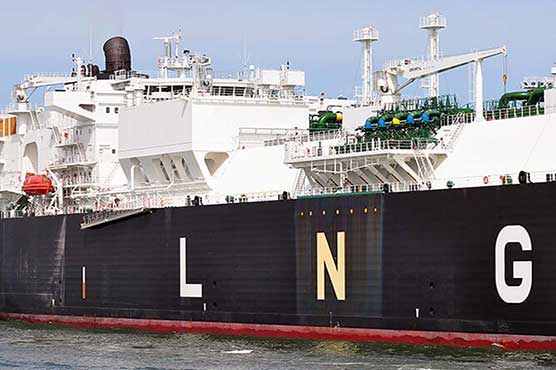 Prime Minister Imran Khan witnessed the signing of agreement
ISLAMABAD (Dunya News) – Qatar will provide Pakistan three million ton Liquified Natural Gas (LNG) for 10 years as the two countries entered into an agreement on Friday.
Prime Minister Imran Khan witnessed the signing of agreement that took place here at the PM House.
Federal Minister for Energy Omar Ayub Khan and Qatar's Energy Minister Saad Sherida al-Kaabi inked the agreeement.
Speaking on the occasion, Qatari Energy Minister Saad Sherida al-Kaabi termed the LNG agreement a historic one for both the countries. He expressed the confidence that this will lead to promotion of cooperation between the two countries.
Special Assistant on Petroleum Nadeem Babar said the new agreement signed with Qatar for import of LNG is supportive and meets our needs and requirements. He said the agreement is a start of a new era and take the bilateral relations between the two countries to new heights.
The Special Assistant said Pakistan will further engage with Qatar in petrochemical supplies.
---
LNG contract 31pc cheaper

---
Addressing a press conference in Islamabad on Friday, Special Assistant on Petroleum Nadeem Babar said the ten year LNG contract signed with Qatar is 31 percent cheaper compared to the previous agreements.
He said it is the lowest publicly disclosed LNG contract in terms of price in the world, adding that this deal will help the country save three hundred and sixteen million rupees annually. It will make a difference of three billion dollars for ten years.
The Special Assistant said the previous agreement with Qatar was for fifteen years under which the price was fixed for ten years. He said the new agreement however envisages price reopening after four years.
Nadeem Babar said under the previous agreement, the letter of credit worth 170 million dollars was given to Qatar but under the new arrangement eighty four million rupees will be given to the fraternal country .
He went on to say that under the new agreement, the country will receive two LNG ships on average per month and in a period of three years, the number of ships will increase to four.
"The new agrement will be effective from January next year. However, there is a provision that the country can get the LNG by the end of this year," he added.