Published On 02 September,2020 07:17 pm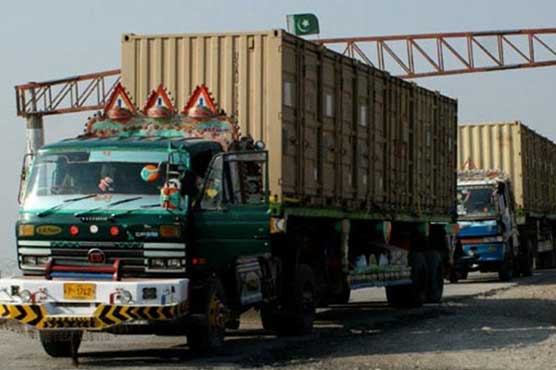 FBR to launch countrywide Anti-smuggling drive
ISLAMABAD (Dunya News) - The Federal Board of Revenue (FBR) has decided to launch a major operation against smuggling. The property of those involved in smuggling will be confiscated, said Tariq Huda, Member Customs Operations.
He said that the country is facing currently smuggling between $7 to 8 billion.
A meeting of the National Assembly Standing Committee on Finance was held under the chairmanship of Faiz Ullah Kamuka.
Dr. Ishrat Hussain, Advisor on Institutional Reforms in Islamabad, told the FBR Reforms Committee in a briefing that the framework for FBR reforms was prepared six months ago.
He said that timeline and responsibilities have been fixed in the framework. More facilities can be obtained from digital automation. Faster system will be brought in income tax, customs and non-export rebate.
The entire FBR system needs to be computerized. The World Bank has provided Rs80 million for the online system. Tax laws are being simplified, he added.
Dr Ishrat Hussain said that massive reforms would be made in human resource. FBR officers will be given allowances, promotions and salaries on the basis of performance. Ineligible officers will be retired prematurely and corrupt officers will be removed from FBR.
He said that the administrative powers of the FBR Board would be transferred to field formation and the number of FBR members would be reduced from 13 to 8.
Dr. Ishrat Hussain said that the duty of FBR officers is not only to collect taxes, FBR officers also have to file new tax filers and additional taxes.
Third party data will be provided to FBR officers. Pakistan Customs has been given the responsibility of lead agency for anti-smuggling.
Tariq Huda, Member Customs Operations, said in the committee meeting that 60% of imports will be able to pass through the green channel through the single window system starting from January.
A full-fledged action is being taken against the smugglers very soon. The people involved in the smuggling will be prosecuted and their property will be confiscated. At present, goods worth eight billion dollars are being smuggled in the country.
The FBR chairman said that despite the coronavirus, more revenue was collected during July and August, with Rs583 billion.