Last Updated On 01 June,2020 10:08 pm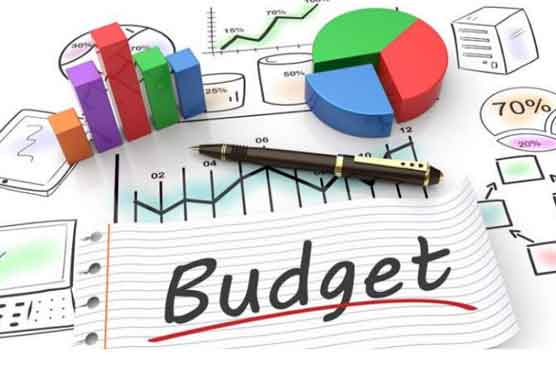 Budget 2020-21 of Rs 7,600 billion to be presented on June 12
ISLAMABAD (Dunya News) - Federal budget for the year 2020-21 will be Rs 7,600 billion and it will be presented on June 12.
According to details, the federal government of Pakistan Tehreek-e-Insaf (PTI) will present a new budget on the 12th of this month with a total volume of Rs. 7,600 billion. GDP growth rate target of 3% is being considered for the next financial year.
According to the sources all targets have been reduced due to the Coronavirus this year. According to the ministry of finance debt return and payment of interests are being considered as huge burdens on which Rs 3.2 trillion would be spent.
According to sources in the Ministry of Finance, a proposal to increase the defense budget by more than 10% is under consideration and more than Rs 1,400 billion could be allocated for the sector.
Sources said that it is proposed to allocate more than Rs 700 billion for subsidies and pension payments. Next year's target for tax collection is set at Rs 5100 billion and tax net would be increased to achieve FBR targets.
According to sources in the Finance Ministry, the annual budgets of the ministries and divisions will be reduced. It has been decided to allocate more than Rs 490 billion for the expenditure of the federal government.
According to sources, the target will be to increase exports during the next financial year. Finance Ministry budget wing officials will not leave Islamabad before the budget.