Last Updated On 12 May,2020 11:08 pm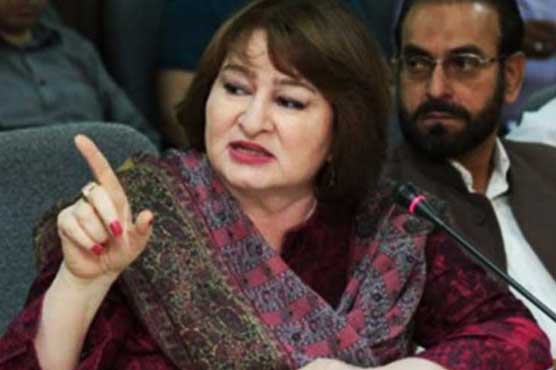 FBR is reviewing the needs of the government along with providing relief to the business community
ISLAMABAD (Dunya News) - Chairperson Federal Board of Revenue (FBR) Nosheen Javed Amjad has said that the budget for the next financial year has not been finalized as it is being prepared in stages. She said that once the budget is finalized, recommendations will be tabled to the IMF.
In an exclusive interview with Dunya News program "Dunya Kamran Khan Kay Saath", Nosheen Javed Amjad said that meetings are underway with business associations on budget recommendations. She said that revenue of Rs5.1 trillion is to be collected for next year.
Chairperson FBR said that majority of businesses have been closed due to the coronavirus, which greatly reduced revenue collection. On the question of what the economy look will like next year, she said that it is still being reviewed.
Answering a question, she said that the budget would be prepared for the whole year and various possible scenarios are being considered. She said that as the state is encountering an extraordinary situation, all solutions are under consideration.
Nosheen Javed Amjad said that FBR is reviewing the needs of the government along with providing relief to the business community. She said that nowhere in the world is local zero rating given, yet exporters in Pakistan were being given local zero rating.
She also said that 91% of exporters' dues have been refunded and no complaints have been received in this regard. The Federation of Pakistan Chambers of Commerce & Industry (FPCCI) has appreciated the steps taken regarding refunds, she added.