Last Updated On 30 January,2020 04:53 pm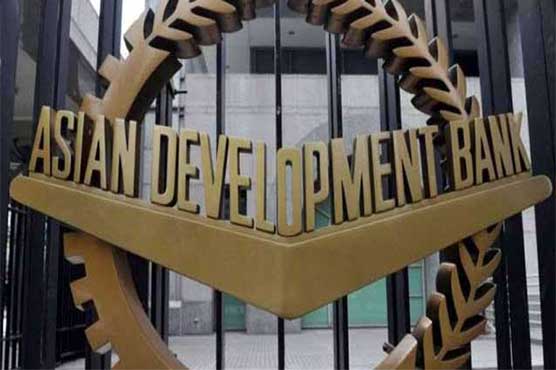 The loan will fund the preparation of spatial master plans, detailed engineering designs etc.
LAHORE (Dunya News) – The Asian Development Bank (ADB) has approved a $15 million loan that will help seven cities in Punjab province in Pakistan design comprehensive investment and public service delivery plans in preparation for upcoming urban development projects, said a press release issued by the ADB on Thursday.
The loan will fund the preparation of spatial master plans, detailed engineering designs, and operational business plans for proposed projects in the cities of Bahawalpur, Dera Ghazi Khan, Multan, Muzaffargarh, Rahim Yar Khan, Rawalpindi, and Sargodha.
It will help to ensure a high level of readiness ahead of the ensuing Punjab urban development projects and complement ADB's existing technical assistance to Pakistan to conduct feasibility studies and explore innovations to improve the quality of urban services.
"The Government of Punjab has taken a proactive role in tackling urban development challenges in the province," said ADB Senior Urban Development Specialist for Central and West Asia Mr. Jude Kohlhase.
"This loan will help the local governments improve spatial and urban planning, prepare environmental assessments, put in place gender action plans with a special focus on gender equality, and incorporate climate resilient designs for priority investments."
Pakistan has experienced rapid urbanization as rural populations have migrated within the country to find jobs. Urban development challenges are most pronounced in cities in Punjab province, which account for 53% of Pakistan's urban population and experience intermittent access to poor quality water, ineffective wastewater and solid waste management, and severe traffic issues because of lack of public transport and poor traffic management.
ADB will help identify integrated smart solutions to strengthen institutions' urban and spatial planning systems. It will also support the preparation of land acquisition and resettlement plans, feasibility studies, and procurement documents. The upcoming projects are in line with the Pakistan government's development priorities, which emphasize providing access to safe water, sanitation, urban transport, and a healthy living environment.
"ADB is committed to achieving a prosperous, inclusive, resilient, and sustainable Asia and the Pacific, while sustaining its efforts to eradicate extreme poverty. Established in 1966, it is owned by 68 members – 49 from the region," the press release added.
On the sidelines of the World Economic Forum (WEF) Annual Meeting 2020 at Davos last week, ADB President Masatsugu Asakawa called on Prime Minister Imran Khan.
Advisor to the PM on Finance Abdul Hafeez Sheikh expressed his gratitude to the bank for considering special financing tools of support for Pakistan.

Mr Sheikh termed it "an excellent partnership" and stated they have contributed in a significant way in turnaround in our economy.
Mr Asakawa said Pakistan and the ADB shared cordial relations for years.
He said the ADB had decided to support Pakistan's reform agenda as much as possible including monetary policy, fiscal policy, taxation issues and the Ehsaas program.
---
Loan agreement of $1.3 billion
---
In December last year, the ADB and Pakistan struck a loan agreement of $1.3 billion for budgetary support and reforms of the country. "This will help stabilise the foreign exchange reserves of the country, and strengthen Pakistan's slowing economy," the statement had said.
Under the agreement, ADB had committed to providing $1 billion towards the Economic Stabilisation Programme which aims to improve exchange rate management, strengthen public financial management, restore allocative efficiency of scarce public resources and reduce the social impacts of macroeconomic stability measures, the press release had revealed.
Out of the total $1.3 billion loan, $300 million were earmarked for reforms in the energy sector and the Financial Stability Programme. "This aims to address energy shortfalls as well as policy related shortcomings in the country's energy sector."
In a report issued in September last year, the ADB had reaffirmed that the country's economy was expected to grow slower than last year, with GDP growth projected at 2.8 per cent in the fiscal year 2020.
The report had noted that to restore macroeconomic stability, the government plans to catalyse significant international financial support and promote sustainable and balanced growth under a 3-year economic stabilisation and reform program with the International Monetary Fund (IMF). Fiscal consolidation under the program had aimed to reduce the large public debt while expanding social spending, establish a flexible exchange rate regime to restore competitiveness, and rebuild official reserves.
"The IMF economic reform program envisages a multiyear strategy for revenue mobilisation to pare public debt to a sustainable level. The budget assumes tax revenue increased to equal 14.3% of GDP. With non-tax revenue projected at 2.3% of GDP in FY2020, total revenue is expected to increase to 16.6% of GDP," it had noted.
"Given the need for the authorities to address sisable fiscal and external imbalances, the economy is expected to slow further, with GDP growth projected at 2.8% in FY2020. Fiscal adjustments are expected to suppress domestic demand, and demand contraction will keep growth in manufacturing subdued. However, agriculture is expected to recover from weather-induced contraction this year, with major incentives in the government's agriculture support package included in the budget for FY2020."