Six oil refineries with around 1.1 million bpd capacity, 'in pipeline'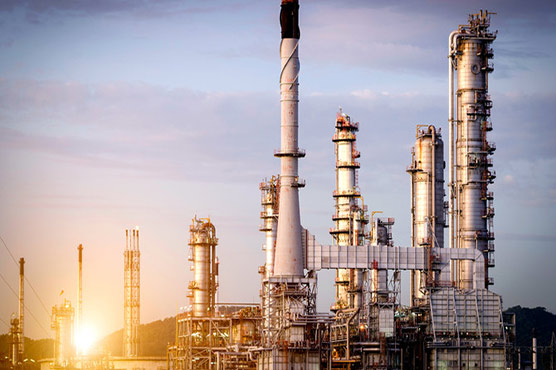 As many as six projects, investment initiatives and proposals in oil refining sector are in pipeline
(APP) – By having the cognisant of the ever-growing energy requirements of Pakistan, the federal government
has been working on a multi-faceted strategy to accelerate oil and gas exploration activities in potential areas, besides achieving self-sufficiency in the crude oil refining sector.
"Currently, as many as six projects, investment initiatives and proposals in oil refining sector are in pipeline and at different stages to purify around 1.110 million barrel per day (BPD)," a senior official privy to the petroleum sector development told APP on Tuesday.
---
OGDCL injects 13 new wells in production gathering system
---
The Oil and Gas Development Company Limited (OGDCL) has injected 13 new wells, producing 373,515 barrels crude oil and 4,867 million cubic feet (MMCF) gas, in its production gathering system during the previous fiscal year.
"The company contributed around 45 percent and 29 percent towards the country's total oil and natural gas production respectively," the OGDCL announced in its annual report for the year 2018-19.
The company acquired 1,324 line-kilometer 2D and 620 Square-kilometer 3D seismic data, which represented 63 percent and 41 percent, respectively of total seismic data acquisition in the country.