Last Updated On 29 August,2019 09:54 am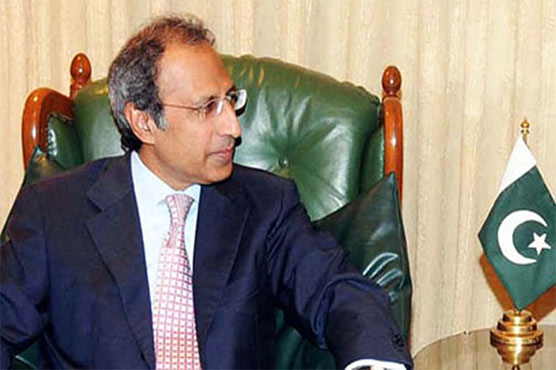 The board expressed the need to narrow the fundamental gaps in revenue-expenditure and export-import
(Web Desk) – The Monetary and Fiscal Policies Coordination Board on Wednesday held a meeting in Islamabad with Adviser to the Prime Minister on Finance Dr Abdul Hafeez Sheikh in the chair.
The board expressed the need to narrow the fundamental gaps in revenue-expenditure and export-import by ensuring prudent expenditure management and efficient resource mobilisation strategy.
The meeting reviewed the impact of Fiscal and Monetary Policies on economic growth, inflation, investment and external sector of the economy.
The key economic indicators and impact of stabilisation policies were presented to the board. The meeting also reviewed the fundamentals of economy and the performance of the government decisions like upward adjustment in gas and electricity prices, market based exchange rate adjustments, and increase in interest rate among others.
The board also discussed the options to enhance the economic activities in potential areas of the economy with targeted policy interventions. The possible options were also deliberated to control price hike in the country.
It was informed that the pressure on the external sector has also been relieved with the first tranche of International Monetary Fund (IMF) Extended Fund Facility, activation of the Saudi oil facility and increase in exports.
This has not only supported the balance of payment but also strengthen the market confidence.
Furthermore, additional financial support from other development and bilateral partners will support the stability and inclusive growth.
The current account balance has shown a sign of improvement due to decline in trade deficit and increase in inflows of workers' remittances.
However, slower inflow of Foreign Direct Investment is a challenge.
It was also highlighted that government has been making best efforts to operationalise the Special Economic Zones (SEZ) and the Export Processing Zones to attract FDI at the earliest.
It was emphasised that policy rate may be regulated in a way to confine external sector vulnerability by focusing and prioritising the export oriented sectors to generate more exportable surplus and become more competitive.
It was agreed that SMEs sector should be uplifted by providing access to finance that will contribute to generate export surplus and to create jobs.
The unnecessary imports is required to be restricted that has eroded the competitive edge of domestic industry.
This will enhance the inclusive economic activities and improve socio-economic condition of common man at large in the country.