KP budget of approx Rs900 billion being presented in Provincial Assembly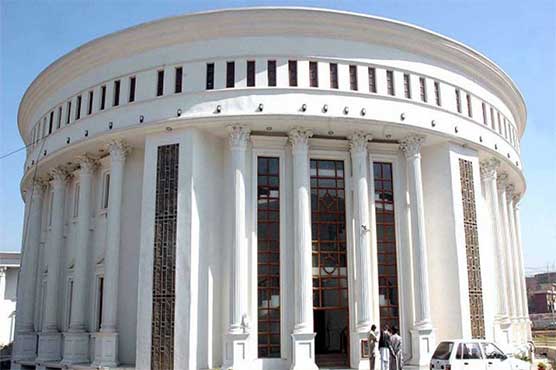 Provincial Finance Minister Taimur Saleem Jhagra will present the budget.
PESHAWAR (Dunya News) – The provincial cabinet of Khyber Pakhtunkhwa (KP) on Tuesday has approved around Rs900 billion as the budget for the upcoming fiscal year 2019-20, Dunya News reported.
The budget is being presented in the Provincial Assembly in Peshawar at 3 pm by Provincial Finance Minister Taimur Saleem Jhagra.
Sources familiar with the matter told the media that Rs163 billion have been allocated for the tribal areas.
According to details, under the development budget, the provincial government is likely to allocate Rs21 billion for education, over Rs10 billion for health, Rs22.62 billion for the construction of highways and Rs10 billion for providing potable water to the people of the entire region.
For the development projects in Peshawar, more than Rs7 billion is anticipated to be allocated, Rs3 billion for Swat, Rs3 billion for Nowshera, Rs2 billion for Swabi and about Rs1.94 billion for Mardan.
Contrarily, for the huge development projects in the merged tribal areas, more than Rs83 billion is expected to be allocated.
Besides, the government has also hinted to reduce the expenditures during the next financial year.
The provincial minister is likely to announce a 10 percent raise in salaries of government employees of grades BPS 1 – 16 and a five percent increase for the employees in BPS 17-19.
A 12 percent reduction in salaries of provincial ministries has been decided by the cabinet.
Rs721 billion will be received by the province from the center under revenue. The minimum wage of employees is likely to be set at Rs17,500.
In total, Rs543 billion has been set as the target of tax collection, including indirect tax of Rs194 billion.
Another Rs61 billion has been estimated to be collected in the form of property tax, and Rs154 billion would be collected in the form of development projects' payment, including Rs105 billion under revenue.
Furthermore, Rs48 billion will be received under investment, and the total income to be generated by the province will be Rs875 billion.
The total resources of the province are estimated at Rs911 billion, according to documents.